Neil Gaiman's Wayward Manor Gets A Brief, Ghostly Trailer
Neil Game-an trailer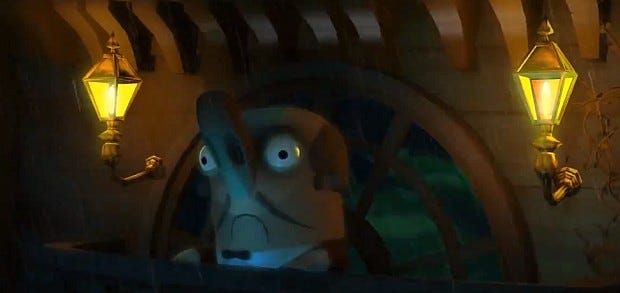 Is there anyone whose life I'd rather cast a magic spell to steal than Neil Gaiman? Not necessarily because of his books or his films or mellifluous voice, but because I want to live in a big, rambling house surrounded by books and dogs and cats and trees.
Although not a big house like the one in this new trailer for the ghost-filled Wayward Manor.
The game casts you as a ghost in a 1920's mansion, attempting to reclaim your house from its new owners via puzzley-adventurey-Gaimany methods, discovering their story as you go along. It may or may not be like Ghost Master, which would be no bad thing.
Wayward Manor is due for release later this year. If you can't wait, it's available to buy in a series of Kickstarter-style reward tiers from the official site, and it'll be on Steam in due course. But probably you should wait, because pre-ordering imminent games before you know if they're any good is crazy.