No Country For Boring Men: Osada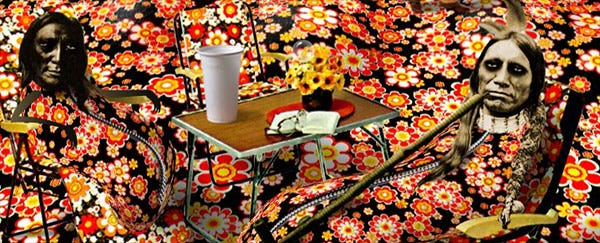 The first of the promised three new games from Samarost and Machinarium devs Amanita Design has arrived and it's, uh... Well, it's not really a game. Not really. Maybe a bit. But not really. It does, however, share the familiarly wacked-out Amanita art and anti-logic, so you'll find much to make you smile in this 'interactive music video.' It's a Western. It's not really a Western. Maybe a bit. But not really.

Osada could be in the very, very, very loosest sense be described as a point and click game, but more realistically it's about clicking hotspots on the screen to activate new animations and, in turn, new screens. The reward is in the joyful oddness of sound and vision: this is not something you'll ever second-guess. I'd say "where do they get their ideas?" but I've got a few good guesses already.
I don't pretend to understand it (or pretend that it's meant to be understood), but I certainly dug it, especially the gonzoid country soundtrack. Take a look, and savour the prospect of this kind of thinking applied to 'proper' games - both Botanicula and Samorost 3 are upcoming. More on those can be found in our interview with Amanita's Jakub Dvorský here.