Nothing But Net (Profits): NBA Live 14 Has Ultimate Team
NBA Live 14 Ultimate Team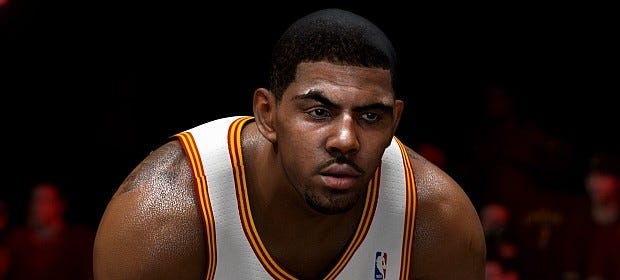 Hey, remember that terrible addictive thing that's consuming my life from FIFA 14? Well, EA are adding it to NBA Live 14, their attempt at taking back the basket-to-ball market from 2K Sports NBA series. This makes perfect sense, but I never saw it coming.
What other games might EA soon add Ultimate Team to?

As detailed in a blog post on the official site, players can earn coins in Ultimate Team by playing normal matches, online friendlies, or by competing in Fantasy Showdowns. The latter see you facing off against line-ups of famous players, and the examples given include playing against "last year's stats leaders or the top draft classes from the last 20 years". That sounds cool, but can I play against a team of Charles Barkley's armed with only the chaos dunk?
There's a lot of rightful skepticism around EA's new basketball game, because the company's previous attempts were less than stellar, and they abandoned the series sometime ago. Meanwhile, 2K's NBA 2K14 and its predecessor's aren't just fine basketball games, they're perhaps the best sport games ever made, period. Ultimate Team is a tasty carrot that might lure me in its direction for a bite, but it's unlikely that even a behemoth like EA Sports can overcome its rivals with a single game.
Anyway, I'm rooting for Commander & Conquer: Ultimate Team. Win battles to unlock cards that let you form your team. Open a pack, what's inside? Two psychic squid and a dog in a jeep using a megaphone to hurt people's ears. EA: make it happen.