Oh What A Lovely War: Arma III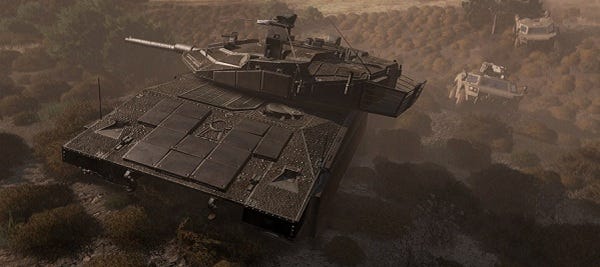 Ultra-realistic military sim to contain fictional near-future vehicles and weaponry. Upon hearing the news, four retired colonels smash crystal brandy decanters while blustering angrily through their majestic militarised moustaches. If you think you can stay resolute while squinting at intensely detailed visual representations of things that do not exist, Arma III may be the game for you. Put the brandy to one side and focus your monocle below.
All this can be yours in the third quarter of this very year.