Blizzard Launch Overwatch's Open Beta Test
Fancy a crack at Blizzard's FPS?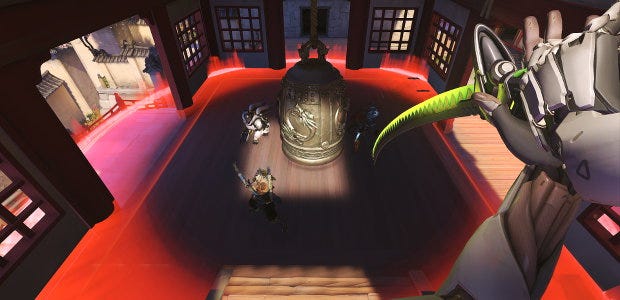 Lawks, I've just realised that Overwatch [official site] will be the first new-new game released by Blizzard since StarCraft in 1998. The class-based FPS rose from the remains of Blizzard's Titan project, the MMO they scrapped in 2014 after years in development, and... I am a bit curious to see how it's turned out. For the next few days, you, me, and every Tom, Dick, Harry, Bob, Carol, and Ted can have a bash in a brief open beta test ahead of Overwatch's launch later this month.
Overwatch's open beta test launched in the wee small hours of the morning, and will run until Monday, May 9th at 7pm CEST (that's 6pm in the UK). To get in, you'll need to download the Battle.net client.
The open beta is basically the full game, with its 21 heroes, 12 maps, 4 game modes, and 6v6 action. I just wanted to put all the numbers together there, okay. Along with yer regular multiplayer, it's also got AI bots to play against and custom games. All beta progress, including stats and unlocked skins, will be wiped before the game launches, mind.
System requirements are listed here too, by the way.
Overwatch is due to properly launch on May 24th, priced at £29.99/$39.99 for the regular edition or more for its fancier versions with more Overwatch skins and cosmetic bits for other Blizzard games and even a twelve-inch statue I guess.