Prey: Mooncrash adds homages to indie roguelikes in free update
Skin shoutout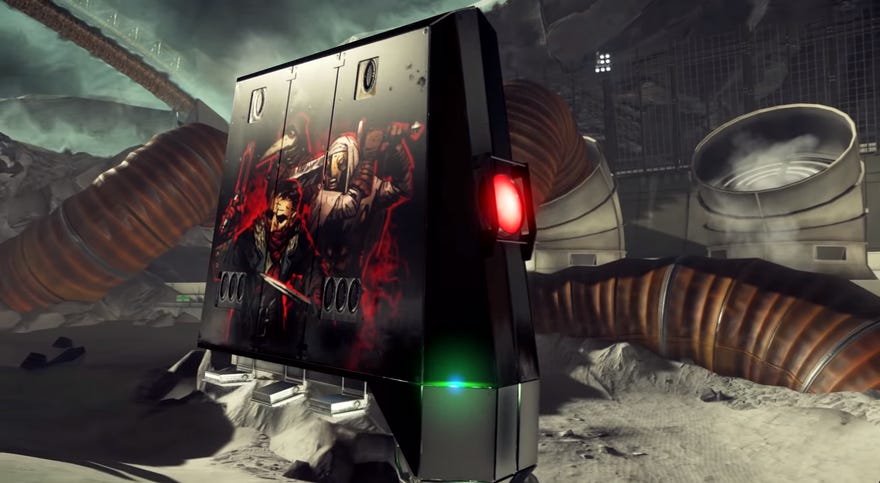 Arkane's space-faring update for immersive sim Prey was a more roguelike spinoff called Mooncrash, and now they've added some homages to the indie games of the genre that inspired them. The free Rogue Moon update gives players the chance to add skins based on these games to their operator companions, as you can see in the trailer below:
The skins in question cover a range of roguelikes, from classics like Spelunky to the recently released Dead Cells.
On Bethesda's website, some of the developers wrote about what they enjoyed about those games, and how they were inspired by them. For example, creative director Ricardo Bare describes how Spelunky's encouragement to keep moving translated into a similar mechanic in Mooncrash: "Spelunky is an incredibly hard game and super fun to play co-op. I'm pretty terrible at it, however, which is why I usually end up seeing the Ghost – a great pressuring mechanic to keep players moving forward. This, and similar ideas, like Risk of Rain's escalating threat meter, were inspirations for the controversial 'Corruption Meter'."
The expansion seems like an interesting experiment in crossing genres, and according to John's Prey: Mooncrash review, it works pretty well, especially when it comes to encouraging players to mix up playstyles and experience all the different ways of tackling an immersive sim. "It's making me approach Prey's world in a way I haven't before, and that's refreshing and interesting," he wrote. It's a nice touch, then, to shoutout the games that led motivated this unique mix coming to fruition.
Prey: Mooncrash is only available if you've got the base game, but it's on sale until Thursday 13 September on Humble for £9.74. It's also on Steam for £12.99/$19.99/€19.99.