Diverted: Project CARS Delayed To Dodge Competition
More like Project DELAYED!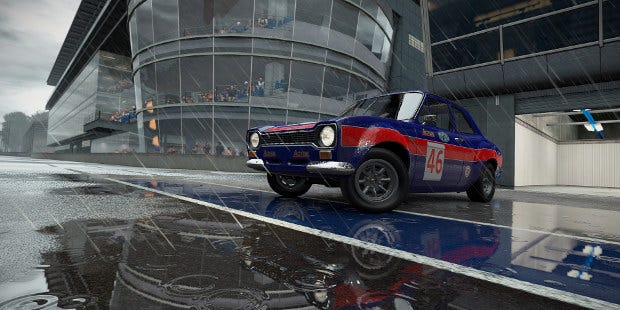 Project CARS? More like Project DELAYED! When we last gawped at Slighty Mad's oh-so-pretty drive 'em up, it was slated for release in November. Now that November is almost here, they've announced hey, wait, no, it's been delayed into next year. Until March 20th, to be precise -- a delay of four months. The official story is that this "positions the title away from the competitive holiday scene dominated by household names" and, sure, gives more time to work on it too.
Here are some words attributed to studio head Ian Bell:
Whilst a tough decision to make, the change in release date allows the game the greatest chance of success and visibility, and the opportunity to polish the game even further to the high standards that both ourselves and our community demand and expect. We're eager for you all to see what we've been working on in just a few months.
A delay of four months is a mighty big one, and sounds to my cynical ear like the game simply isn't done, but supposedly they really mean this. I'm going off a screencap of a post from a private forum here, but assuming that's real (and everyone says it is), development director Andy Garton explained in the backers forum shortly before this announcement:
Primarily, this has come about because a couple of other big games have announced they are shipping around the same time as our planned first date. We know it might be a little hard to believe but this would have had a very significant impact on our initial sales (and the initial sales period is critical as that's when the majority occur). It became immediately clear therefore that we'd need to move away from this release window.
One of these big games is presumably Ubisoft's open-world wheel 'em up The Crew, which announced a December 2nd release date earlier this month. While it's far more arcade-y than Slightly Mad's sim-a-sim, it does have the Ubisoft name and marketing budget behind it. Garton added that while they "could indeed have made" a November launch, it wouldn't have been quite as good as they wanted, so the polish time is welcome. A bit of column A, a bit of column B.
That leaves five months to think of a better name. I nominate Project BROOM BROOM.