A Battle For The Ages: Project CARS Vs Real Life
Project CARS vs Project IRL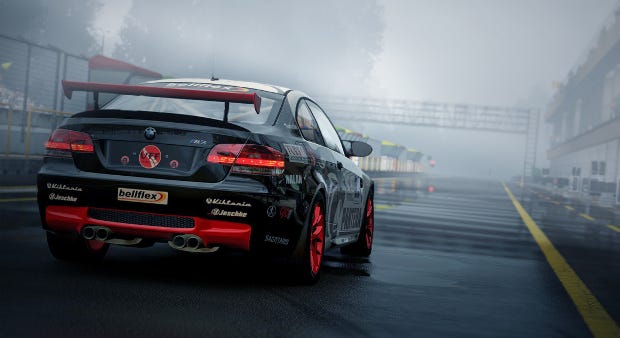 I'm not sure if Project CARS is the car-est car game of all time like Need For Speed: Shift developer Slightly Mad is claiming, but it is ludicrously attractive. These days I tend to keep my eyeballs inside my skull unless a technicolor dream art style saunters by, but I guess my heart-on for shiny things wot look like real world cameragrams hasn't entirely atrophied. Case in point: the latest CARS (not to be confused with Pixar's inside voice/terrible take on the word) trailer matches the game against real life in a 1:1 vroom-vroom competition. Mr President, I know you're reading this, so let's just get it out of the way now: I think we're gonna need a bigger graphics.
CAN YOU GUESS WHICH ONE IS REAL?
Hint: it's not actually very hard. That's not to discount the impressiveness of this video, though. Oh, and for those wondering, both the game and the real life snippet feature the BMW M3 GTS GT4 on California's Laguna Seca track. I understand some of those words - for instance... no wait I'm entirely illiterate.
Project CARS will be out in November. I wonder what the acronym stands for