Secret patch updates Prey with REM lyrics as achievements
The moon is a harsh mistress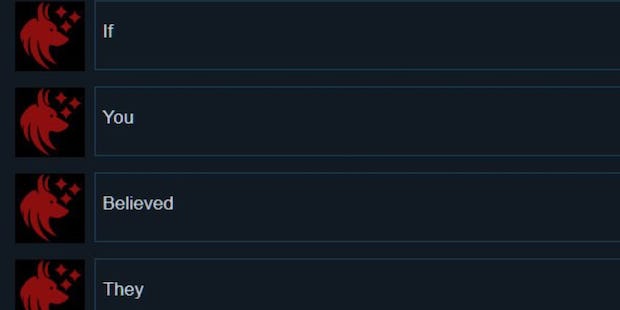 I love to start the weekend off right. And by that, I mean seeing some fun video game news that makes me shout at my screen uncontrollably. Look, there's no bigger fan of Prey than your boy Brock here. Heck, I'm a fan of all Preys. But now, it seems Michael Stipe is giving me a run for my money. While we already know that Prey is headed for a bit of a moonshot, the time for saying Good Morning, Morgan may be upon us sooner rather than later, because 150mb update just added 10 secret achievements, and maybe more?
The achievements have the logo of the Kasma Corporation, a rival to TranStar that got a very brief mention in the original game. The character of Eddie Voss admitted to defrauding them at one point. Mayhaps they are still upset about that? There's a locked Twitter account for the Kasma Corporation right now, in addition to some information they've been hiding around the interwebs, including binary code in comments on NASA images of the Earth taken from the surface of the moon. Thanks to some reddit folks, we know that one of these include the phrase "The moon is a harsh mistress." Another hidden set of data linked to the following gif:
Take a look at the locked achievements here:
God. Damn. That just makes me laugh every single time I look at it. One of these days, Morgan: RIGHT TO THE MOON!
Please let us know if any of you figure out how to unlock the achievements ahead of time.
Also, if you're thinking of taking Prey out for another spin before the new expansion, please consider throwing this lighting mod on first.
https://twitter.com/brockwilbur/status/965351909761667072 https://twitter.com/brockwilbur/status/968170324754919425