Ships Ahoy: Beta Steam Machines, SteamOS Out Friday
Start your engines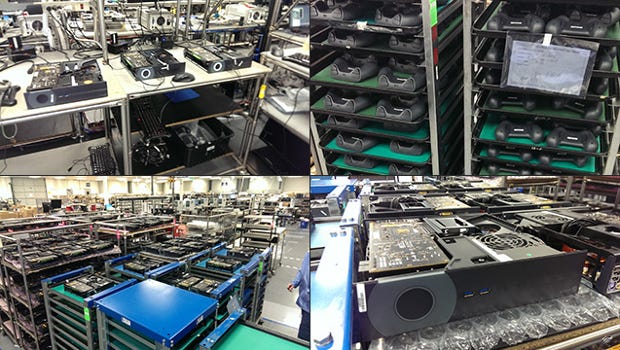 You there! Yes, you, with the hair, the shirt, and the microscopically minuscule pimple behind your left nostril that nobody - not even you - knows about. You could well be mere days away from receiving your very own Steam Machine. If you live in the US and signed up for Valve's first round of testing, I would advise that you check your inbox now, lest you miss the opportunity to excitedly huddle around your fireplace, waiting for ol' Saint Newell to slide down the chimney and pull your precious bounty from the safety of his beard of impossible wonders.
The prototype Steam Machines are set to leave the factory on Friday, and they'll go out to 300 select testers. And the most thrilling part? Testers will get special Steam profile badges. I know, right? Finally, all your hard work is paying off.
Valve also explained the US-only stipulation, lamenting that:
"We've had to make the difficult decision to limit our beta to the U.S. only, because of regulatory hurdles. This was not our original plan, and it means we can't collect beta feedback from Steam customers world-wide, which is pretty unfortunate. All things considered, we're sure it was the right decision, because the alternative was to delay the whole beta beyond the point when we'd be able to incorporate any feedback into the 2014 products. This decision only affects Valve's 300 prototype units; the commercial versions of Steam Machines that are for sale in 2014 won't be affected by this."
More pertinent to everyone else is the fact that SteamOS will be made available as soon as the prototypes take flight, and it'll be immediately downloadable by everyone. That said, Valve advises that - "unless you're an intrepid Linux hacker already" - you wait until later in 2014 to put it through its paces. It's your call, though.
So then, are you one of the lucky few to draw a golden ticket? If not, are you going to at least defy Valve like a total rebel maverick hacker, mindslave to no man, and test out the OS that Valve is making freely available to everyone at their own discretion?