Silence Broken: Ubi Say NVIDIA Deal Safe For AMD Users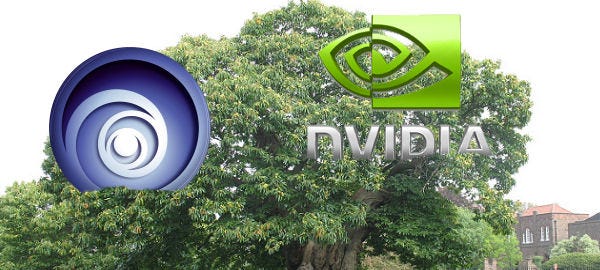 Hurrah! We've at last got a response back from Ubisoft regarding our queries into how their recently announced NVIDIA deal will affect AMD customers. As AMD card owners will know, NVIDIA aren't exactly the best when it comes to sharing tech, so when a publisher sides with them, there's potential problems ahead. Not so, say Ubi, in this case. "It will benefit AMD users as well," we're promised.
Explaining the delay in replying was due to the avalanche of Gamescom, Ubi's Michael Burk spoke to the right techie people, and this was their reply:
"The optimization done for the PC versions of Ubisoft's games will benefit AMD users as well, since our dev teams test on many different hardware configurations in order to ensure the best possible experience. Many of the new features, such as tessellation, will benefit ATI users as well as Nvidia users. Of course, performance will vary from one graphic board to another depending on its raw power (regardless of brand). TXAA is specific to Nvidia, but ATI boards will compete with other Anti-Aliasing methods that are also available."
So, there it is. Quite where this leaves the NVIDIA deal in terms of being so special is unclear. But of course such things are usually mutual back-scratching affairs. For instance, there's currently a bundled version of Splinter Cell: Blacklist with NVIDIA cards, that gets a couple of extra levels and some unique guns. And in turn, NVIDIA shouts about Splinter Cell on their site, etc. But the good news is, for the 50% of gamers who don't run NVIDIA cards, they say there's nothing to worry about.
Now we just need to hear back about Assassin's Creed 4's PC delay!