Duelling Snipers: Ghost Warrior 3 & Sniper Elite 4 Dates
Pyow!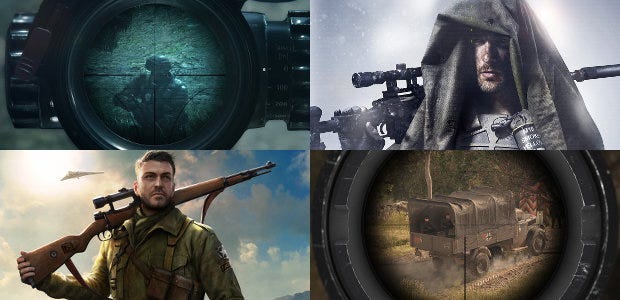 Sniper: Ghost Warrior 3 [official site] and Sniper Elite 4 [official site] are giving each other the eye from either side of the no man's land between January and February. Open-world snipe 'em up Ghost Warrior 3 will launch on January 27th, 2017, CI Games announced this week during E3. The very same day, Rebellion announced that they'll launch Sniper Elite 4 on February 14th, 2017.
The two are quite different, mind. Ghost Warrior 3 is a sandbox world with high-tech gadgets, side-quests, bases, crafting, and whatnot. Your sniperman's sent into modern-day Georgia to shoot naughty Russians with a secret uranium enrichment plant, see.
CI say it's the series' "first AAA production effort", which I think means it'll be prettier and fancier than previous games. Here's the gameplay demo they showed at E3 2015:
Sniper Elite, meanwhile, is traditionally more mission-y than open world, though individual levels do tend to have a range of approaches. Levels will be "many times the size" of those in Sniper Elite 3 too, they say. This time your man's off to Italy in 1943, which should be a nice change of scenery.
Sniper Elite 4 was previously due towards the end of this year, but Rebellion say they would've been a bit stretched trying to launch both it and their new Battlezone in that period. Here's an old trailer updated with that new release date: