Location, Location, Location: A Subnautica Volcano Base
Water worlds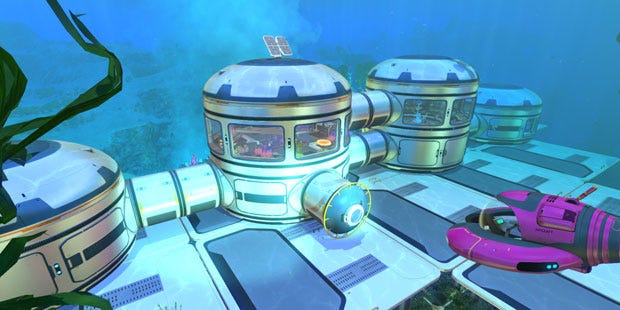 A fair few people said they wanted a little tour of my Subnautica [official site] Volcano Base so I've made a quick video to show it off - especially the garden which is packed with bioluminescent plantlife!
That save is actually now outdated so you'll see a few glitches - the glass on the observatory looks like it's missing at one point - but I wanted to record it before I abandon it for a new one!
Hope you enjoy it as much as I enjoyed making it :)
Subnautica is actually 40% off in the Steam Sale at £8.99 (usually £14.99). It's Early Access so obviously the usual caveats apply!