Suited And Shooted: Crysis 2 Footage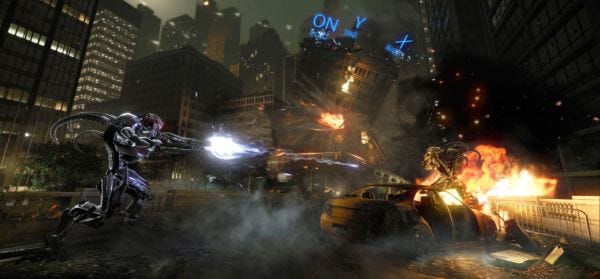 Also standing out, primarily for not being for the Kinect, is some footage of Crysis 2. (There's lots more worthwhile games too, to be fair, which we'll look at tomorrow.) Which looks pretty damned stunning. It's apparently going to be a mixture of mission-structured shooter and sandbox. A sort of pick-your-own crazy battle town. There should be more clarity about all this over the next few days. Meanwhile go coo below.
It's clearly heavily stylised. I'd have preferred some genuine game footage by this point, after a year of spamming us with meaningless glimpses of suits and helicopters.