Tom Clancy's The Division Open Beta Coming Feb 19th
Start prepping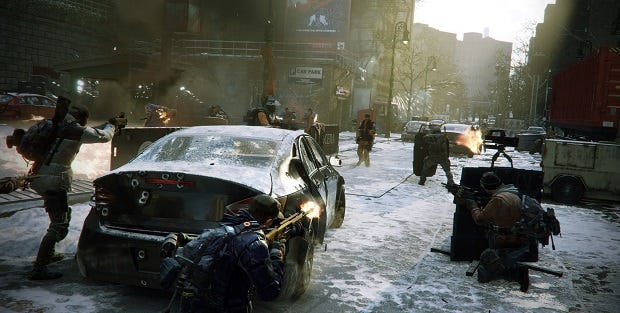 Ubisoft's open-world shooter RPG Tom Clancy's The Division is due to launch in a month, but we'll all get to play it a little before then. Ubi have run closed beta tests for gits with keys for a while, but now they've announced an open beta for everyone. Here on PC, we'll get to play from Friday, February 19th until the end of Sunday the 21st. After reading Adam's recent preview I'm more interested in its snowy deserted New York City than the RPG-y shootyshoots but sure, I'll give it a go.
In the post announcing this, Ubi say:
"Added to the content already seen in the Closed Beta, the Open Beta will include an all new story mission for players to explore in their pursuit to take back New York. As a thank you, everyone who participates will be rewarded with a special in-game reward which will unlock for players when the full game is released."
We'll be able to download the beta client from the 16th so we're nice and ready in time.
Oh, and here's a new trailer introducing the game's factions and what they're up to. I'll sum them up for those who can't or won't watch it right now: rioters who like doing murders, escaped inmates who like doing murders, folks who believe in the cleansing power of murderfire, militia who believe they can establish order with a few little murders, and The Good Guys (that's us!) who broadly agree with the militia but differ on who exactly should be murdered. Call me old-fashioned, but I'd probably call in a blimp full of kindly teachers who gently reassure everyone below that it's not too late, to make them feel bad for joining in with this foolishness.