Tom Clancy's The Division Is Selling A Lot Fast
Good news for Ubisoft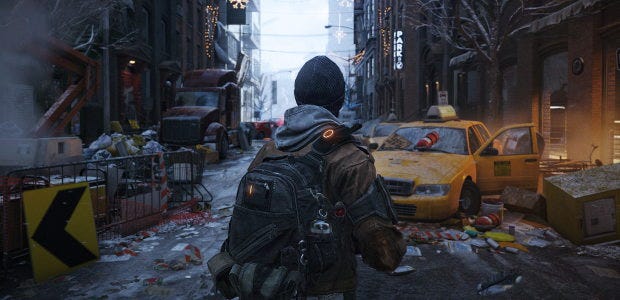 Why did Tom Clancy graduate with honours from business school? Because his Division was good.
Which is both a terrible maths joke and a topical maths joke, because Tom Clancy's The Division has sold more in its first 24 hours than any other Ubisoft game in history, according to the Ubisoft Blog.
The post also reports that "Total digital full game sales of The Division also set new, single-day company records across PC, Xbox One, PS4."
Hopping over to the at least somewhat reliable SteamSpy.com, it looks like the game has around 250,000 owners on Steam. That obviously doesn't include direct Uplay sales, console sales, and probably some others, and is indeed an impressive number in 24 hours.
This matters because The Division is a multiplayer game and future support is dependent on sales and future fun is somewhat dependent on there being other players. I continue to be concerned, for example, as to the fate of my beloved Tom Clancy's Rainbow Six Siege, which SteamCharts tells me only has 3371 concurrent players at the time of writing.
That said, I think I'd be OK with The Division if it was just me and Adam. We've been playing together and enjoying its PvE missions, while cursing the higher level players who sneak in to nick our gear in the Dark Zone after we've killed all the enemies, without first even bothering to kill us. The indignity.