The Witcher 2: May 17th 2011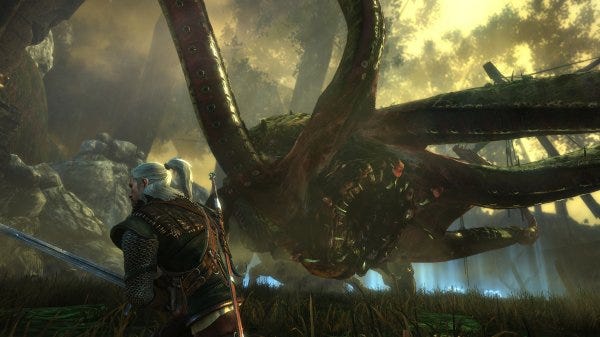 CD Projekt send word that their witching sequel is targeted for May 17, 2011, although - of course, sigh - exact release dates might vary from territory to territory, which means someone, somewhere is going to be rocking back and forth on their chair, waiting for it to unlock on Steam, while the rest of us have already tackled a hellhound and charmed our first maiden. That's apparently a few weeks back from what they'd planned, so as to allow for more of the old elbow grease. A load more information is due to turn up in a couple of days, as CD Projekt have some kind of press conference going on for the 18th.
Anyway, just in case you've forgotten why we're excited about this, I've posted the prison escape story video below. It shows off non-linearity, and some other stuff. I am going to play this game. Yep.