The Witcher's multiplayer spin-off might be rebooting development
Super Sirius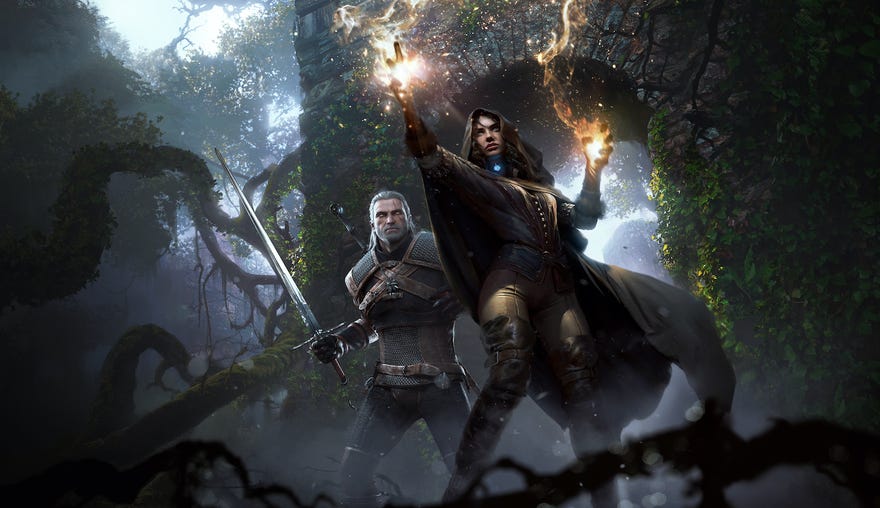 Last year publisher CD Projekt Red announced Project Sirius, a spin-off to The Witcher from Molasses Flood - the studio behind Flame In The Flood and Drakes Hollow. But it seems we might need to wait a while more to see the untitled project, as it looks like it's getting rebooted to start development from scratch.
In a regulatory statement from last night, CDPR wrote that they had established an "impairment allowance" in "regard to expenses incurred in the scope of development work related to Project Sirius." In layman's terms, the publisher was looking to write off allocated funds of up to PLN 42.9 million (about £7 million) for Project Sirius.
CDPR also said the "decision is based on results of evaluation of the scope and commercial potential" of Project Sirius, and that they were "formulating a new framework for this project." In a statement to Eurogamer, a CDPR spokesperson said, "Our current focus is ensuring that Project Sirius is aligned with the strategy of the CD Projekt Group," which sounds a lot like they're rebooting development.
I previously reported on some job listings hinting that Sirius might be a stylised, multiplayer-focused RPG, and some mentions of a branching storyline and social activities sounded pretty exciting. Who doesn't want to slay monsters with friends, before throwing a dorm party in Witcher school?
Every publisher is looking for their big live service hit that makes millions year-over-year - even though CDPR's beefy RPGs have had long legs, sales-wise. With that in mind, it's not too surprising to see CDPR focused on the project's "commercial potential". We won't know anything for sure until Sirius is out in the wild.
In the meantime, we won't be starved for Witcher content. CDPR had announced a whole new trilogy of Witcher games, while the very first The Witcher is getting a fancy Unreal Engine 5 remake from the crew at Fool's Theory. If you're looking for a Witchery experience right now, The Witcher 3's next-gen update is out, and recent hotfixes seem to have somewhat fixed performance woes that troubled folks on PC.