Torment: Tides of Numenera trailer is ready to rumble
Five weeks to go!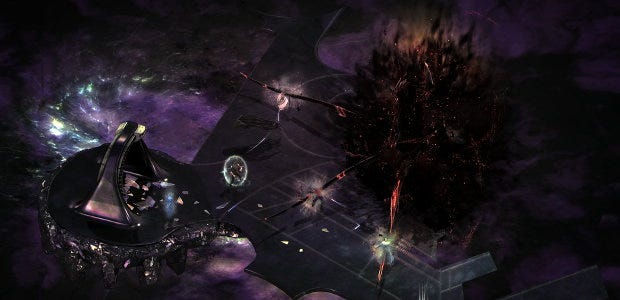 Torment: Tides of Numenera [official site] and the game which inspired it might prize frank exchanges of views above fisticuffs but sometimes one holds views such as "I believe splitting your lip would make me feel better" and, well, that can escalate. With the release of Torment now only five weeks away, a new trailer is out to demonstrate what happens when such views are expressed. While the trailer's surprisingly surface-level, starting out explaining what stats and experience even are in RPGs, it does show some pretty places and spell effects so I'm content.
Clearly the trailer's not aimed at you, Charlie Roleplaying with your +2 Keyboard, so don't mind its over-explanation. Everyone is ignorant of those basics are some point in their life, aren't they? (I'd guess the trailer's the idea of Torment's console publisher Techland rather than inXile.) And those are some nice places and spell effects, aren't they? You can always turn to YouTube for raw combat from folks playing the early access version.
Do also check out that recent interactive trailer for more on the different chat-o-lie-a-fight approaches of Torment.
After a year in early access Torment: Tides of Numenera is due to launch on February 28th for Windows, Mac, and Linux. Cobbo had a play of the beta last year but we've mostly steered clear off peering too close, instead waiting for it to be actually finished. Soon!