What are we all playing this weekend?
WELL?
We've got one last weekend before half of RPS is off to That London for EGX Rezzed, the show run by our corporate siblings. Various folks among us are chatting with developers on stage, wandering around looking confused, and probably telling youse back home about the games we play there. Ah, That London! I've heard so much about it from video games.
What are you playing this weekend? Here's what we're clicking on!
Adam:
I'm going to complete
Darkest Dungeon
. Obviously I've already completed it, many times, because it'd be weird if I hadn't considering I've played it for more than a hundred hours.
So, yeah, I'm going to complete Darkest Dungeon. Again.
I wonder what happens at the end.
Alec:
Alec has been fired.
Alice:
I'll be running the weekend's
Isaac: Rebirth
and
Slay The Spire
daily runs, but saying that is like noting I'll be breathing and eating - it's just what people do. Honestly, beyond these vital functions of human existence, I'd like to be outside this weekend. Winter has been long and grim and somehow it's still snowing.
Brendan:
I've yet to have anything resembling a coronation or a wedding in
Final Fantasy XV
and I am starting to become a very upset heir-mage. I'm currently at the bottom of a quarry, so hopefully the weekend is long enough to scramble out of that and into another pantomime whirlwind of melodrama and monsters.
Graham:
I upgraded my computer to Windows 10 from Windows 8.1 this week, almost entirely so I could try out
Sea of Thieves
. Yes, I've heard the stories about its flaws and its emptiness and I'm not expecting to play it for more than a few hours, but a few hours of jaunty ocean adventures seems like a fine thing to do on a weekend.
John:
John has been fired.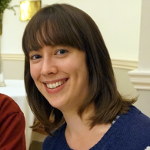 Katharine:
I caved and surrendered myself to the cult of
Far Cry 5
earlier this week, so naturally the first thing I'll be doing this weekend is making friends with all the bears and wildcats Hope County has to offer. I know they won't live up to the saber-tooth tigers and woolly mammoths in Far Cry Primal, but hey, who can?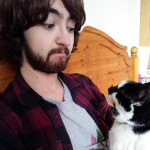 Matt:
Matthew is still on holiday.
But you, dearest reader, what are you playing?