Zombies Exposed: Dead Rising 2 Trailer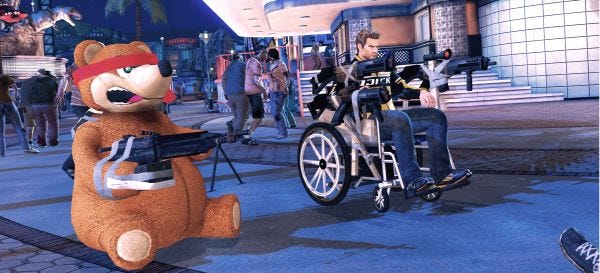 "What makes it fun is playing it." This is the rather excellent reply from a Blue Castle developer talking about Dead Rising 2. In the trailer below you can see an awful lot of footage of the game, but also find out the story behind it all. The story of ex-motocross champion Chuck Greene, and his desperate fight against a zombie outbreak in Fortune City, motivated by attempting to find the drug Zombrex to keep his young daughter alive.
The game is out on the 28th September, so not long to wait. Unlike the first game, it's appearing on PC, finally allowing us to slaughter thousands of zombies with any available furniture, sporting equipment or stuffed animals. The trailer below explains the plot very well, as well as letting you see some of the new combo weapons (two other objects joined together to create something more powerful) in use.