Another The Last of Us Part 1 patch arrives, but the mouse jitter fix is delayed
A bigger update is coming this Friday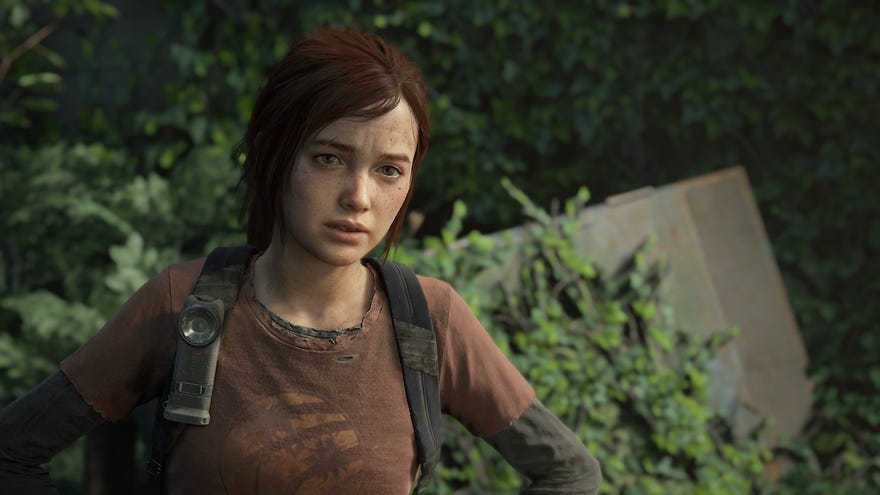 The Last of Us Part 1 developers Naughty Dog have released the latest hotfix for its beleaguered Murder Dad adventure, although it doesn't include the anticipated fix for a widespread camera jitter issue that's been popping up for mouse users. According to an official tweet thread, that's been pushed back to a later patch, leaving this update – v1.0.1.7 – to squash some other UI and UX problems.
The thread also provides a firm date for the next 'big' patch, Friday April 7th, and promises to address The Last of Us Part 1's dismal Steam Deck performance by working on getting it Verified status. Naughty Dog, who are sharing PC porting responsibilities with Iron Galaxy Studios, previously expressed the intent to fix the game's many, many broken parts before submitting it to the Steam Deck Verified programme, though Valve have since slapped it with an Unsupported badge regardless.
Indeed, whereas Uncharted: Legacy of Thieves Collection – Naughty Dog and Iron Galaxy's previous collaboration – was an imperfect yet serviceable port, The Last of Us Part 1 arrived on PC as a technical wreck. From tediously long shader compilations to regular crashes, stuttering (in spite of that compilation time) to CPU-hammering performance drops, it's offered a rude greeting to anyone excitedly coming from the recent TV show. At least there's been the chance of some comic relief from the inexplicably moistening character models.
Several patches have already been deployed, and there's also a GeForce driver hotfix that should reduce crashing on Nvidia RTX 30 series GPUs – an issue I've suffered several times playing on my own PC. Even so, there's much more to do to bring performance and stability up to standard, especially now that the camera jitter fix is delayed.
What makes this all the more unfortunate is that there's a properly good game beneath all the technical clusterfudgery. While I share the Alice Bee view that The Last of Us' story ain't all that, I do remember playing the whole thing in two sittings when the original PS4 version launched in 2013, and when it's not crashing I've been very much enjoying the Part 1 remaster's tense, tightly crafted stealth-action on PC. Not so much at sub-30fps on the Steam Deck. But still.