The Last Of Us Part 1's PC patch "improves memory, performance, and more"
Jury's still out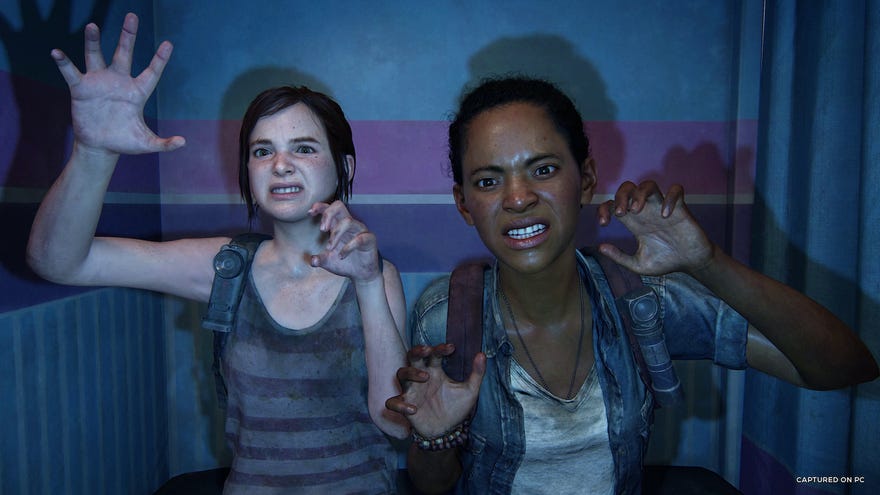 After a slight delay, The Last Of Us Part I's PC port released earlier this week and was subsequently torn apart by fans online. The kind-of-remake is still sitting at a mostly negative rating on Steam thanks to reports of frequent crashes and a generally wonky porting job, but some technical problems are getting fixed in a recent patch.
According to the team, last night's patch will "improve memory, performance, and more." Wednesday's earlier patch also added "diagnostic information to assist in investigating shader building related crashes." That's concerning issues with shaders as the game apparently took a long time to load them and would sometimes crash while trying to do so.
Naughty Dog also published a list of known issues which say they're tracking the mouse and camera jittering which has reportedly plagued players recently as well.
Ellie and Joel's action-horror trek has been a long time coming for PC players, so it's a shame to see it, ahem, infected in such a way - low-hanging fruit, I know. On the other hand, though, we've gotten some pretty funky meme material out of the whole ordeal.
One online video shows TLOU's survivors progressively getting wetter and wetter throughout a dramatic scene. This profuse sweating has Joel literally dripping at the single turn of his head. Other bugs have led to Steam Deck Joel, as the internet proclaims, a version of the character with absurdly bushy eyebrows.
The Last Of Us Part 1 PC was co-developed by Naughty Dog and Iron Galaxy, the same combo who worked on Uncharted: Legacy Of Thieves Collection's PC port from last year. Other PlayStation first-party exclusives such as Horizon: Zero Dawn, God Of War, and Spider-Man have been ported without many viral bugs - which is hopefully the case for Bloodborne PC, too. Please, Sony?
The not-zombie series has a few new fans from HBO's TV adaptation, although Naughty Dog might be "moving on" from the franchise for now - after they release their upcoming multiplayer game, of course.