The Electronic Wireless Show podcast S2 Ep10: endure and survive The Last Of Us's PC port
Mushroom for improvement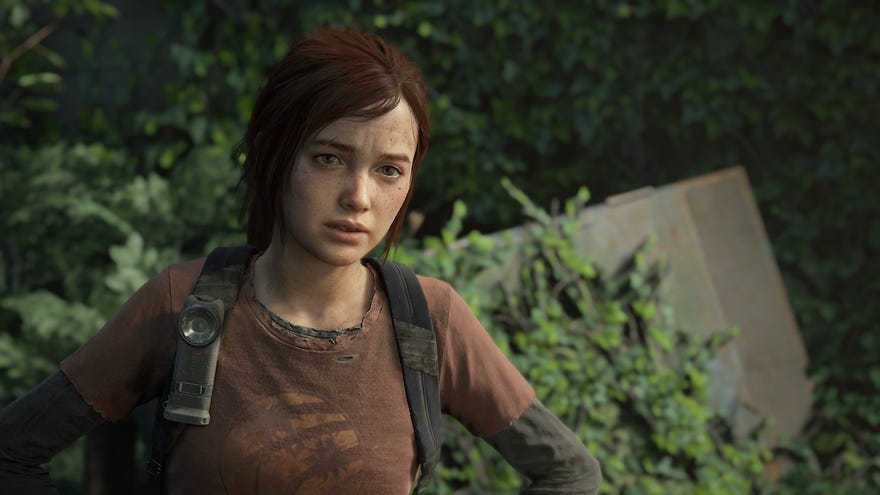 A week late but never a dollar short, The Electronic Wireless Show podcast talking about the past present and... well mostly just the present, to be honest, of The Last Of Us Part 1. It's had, and continues to have, a few problems with its PC launch last week, so we discuss that, we talk about the TV show, and we talk about some of the impact the game has had in general. Nate tells us all about Ceramus the Brick Knight, James polls us on Steam Deck alternatives coming out of the woodwork, and there are a lot of cowboy metaphors. Plus: what we've been playing this week, and our recommendations! It's a rootin', tootin' good time alright! Apolgies in advance for the recording going on the wonk right at the end, though.
You can listen above, or on on Spotify, iTunes, Stitcher, or Pocket Casts. You can find the RSS feed here, and you can discuss the episode on our Discord channel, which has a dedicated room for podcast chat.
Music is by Jack de Quidt.
Links
TLOU Part 1 was delayed on PC, by a few weeks. When it came out people were, eh, let's say disgruntled by the performance issues. There have already been some patches, with more to come. Our pals at Digital Foundry have more techy info if you want to get into it.
The ASUS ROG ALLY exists and I think it looks furkin rurrrrbish.
Here are Druckman and Straley saying everyone else fucking sucks.
Kotaku commenting on the commenting on the TV show's finale; The New York Times comment on same.
What are we playing this week?
I played a preview of Star Wars: Jedi Survivor and the Road 96 prequel Mile 0, Nate has fallen back into Hearthstone, and, er, James has been struggling through The Last Of Us Part 1 (though he has been enjoying it).
Recommendations this week are The Expanse, Arrested Development, and The Blue Stones.