Assassin's Creed Odyssey working on fix for AVX crashes
More like Crashassin's Please Ohgodhelpme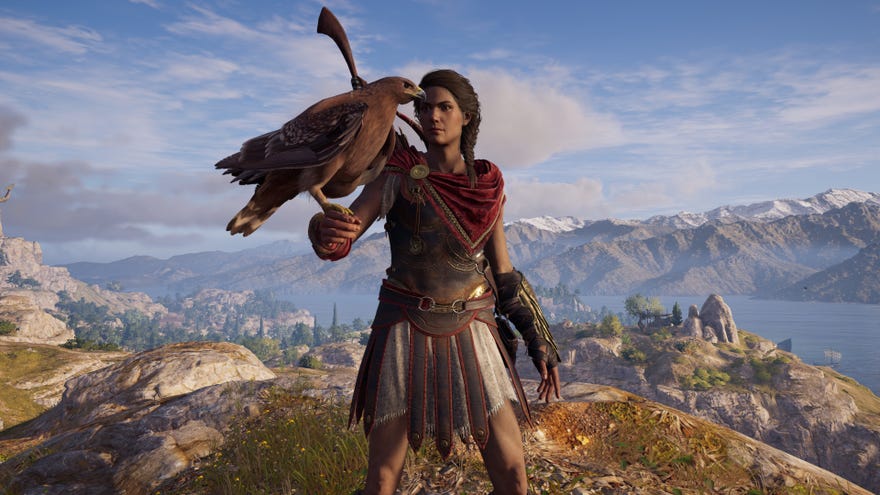 If your time with Assassin's Creed Odyssey has been spent muttering "More like Crashassin's Please Ohgodhelpme", beaming with pride in your wordplay while cussing out crash bugs in Ubisoft's new open-world murder simulator, relief may soon be at hand. Ubisoft said over the weekend that they've identified the cause of several crashes: CPUs which met the game's listed system requirements but don't include support for AVX extensions. Ubi say they're working on fix for this as "a high priority", though they don't yet know when such a fix might go live. But at least there is hope.
"Thanks to your support, we were able to identify the common cause of a few instances of reported crashes: the impacted CPUs didn't support AVX," Ubisoft explained in Sunday's announcement.
Advanced Vector Extensions are CPU instructions first introduced with hardware in 2011, which Ubisoft explain "are able to do some vector operations faster" and therefore make the game run faster. But certain CPUs which otherwise are fast enough to run the game are too old to support AVX (or don't support it for other reasons), which causes problems. Ubi say the troublesome processors most commonly used are "First Generation Intel Core i3, i5, i7, Pentium G and some Intel Xeon processors," and point to the updated system requirements for more specifics.
They explain that they "are now actively working on a solution to extend the supported CPUs for our players to be able to run Assassin's Creed Odyssey without AVX support, within the minimum requirements." Which will come... at some point? "As this is an ongoing process, we are not able to provide an ETA just yet," they say, "but rest assured this is a high priority for us and we will keep you updated on the progress."
Ubisoft have also detailed a list of known issues, some of which are due to get fixes in the next patch and others they're still investigating.
Technical problems aside, yeah, Ass Creedo is a decent Ass Creed game, Alice B broadly said in our Assassin's Creed Odyssey review. Though honestly I'm far more into her love letter to chief stabber Kassandra, "an irrepressible horndog", and Jay Castello's undersea sightseeing tour.
Elsewhere on the hardware front, Katharine has looked at Assassin's Creed Odyssey graphics card performance. And if you can run it but could use a helping hand playing it, Dave's here for you with our Assassin's Creed Odyssey guide.