Crysis Some More: DLC Due In One Week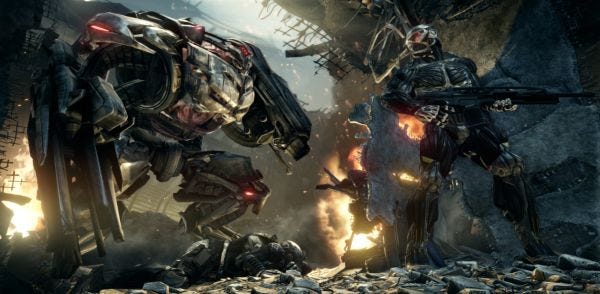 Remember Crysis 2? Eh? Bringing it back into our memories is the forthcoming release of a DLC pack of maps, for which the good folks at Trailer Making Inc. have made a trailer. Eyes down.
You've now got a rather grimy Park Avenue, the destruction of public transport in Transit, making things shipshape in Shipyard, and night time claustrophobia in Compound.
The pack is out in one Earth week.