Dead Island 2 release date, preload date, and download size
The trip to Hell-A finally begins this week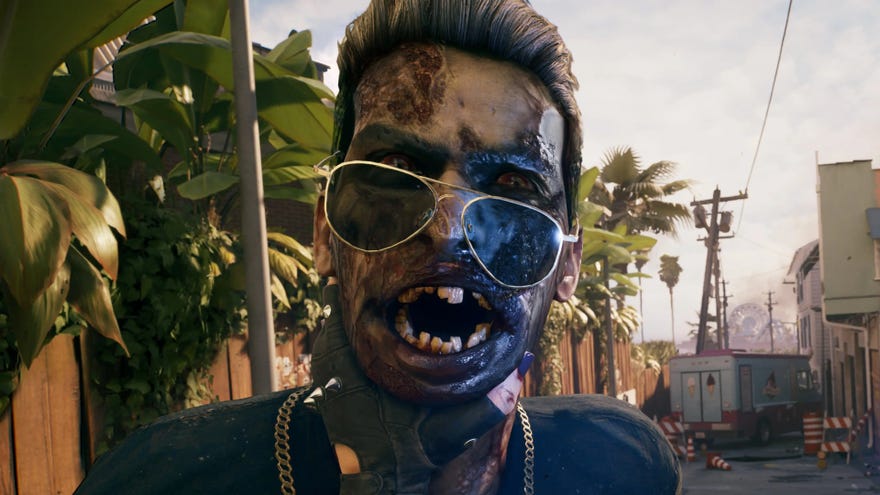 Looking for the Dead Island 2 release date? After nine, count 'em, NINE years since the initial reveal, Dead Island 2 is finally almost here. Shifting from the island of Banoi to the streets of LA, Dead Island 2 puts you back in control of a kickass zombie slayer who must hack and slash their way through the undead hordes. If you're counting down the days until you can split zombie skulls in Hell-A, then you're in the right place.
In this guide, you'll find the Dead Island 2 release date, along with information about when you can preload and the download size.
Dead Island 2 release date
Dead Island 2 launches on Friday April 21, 2023. It will release on PC, PS4, PS5, Xbox Series X/S, and Xbox One consoles.
If this is a little earlier than expected, that's because Dead Island 2 was previously slated to launch on April 28. However, the official Dead Island Twitter announced that it had gone gold back in February, and celebrated the announcement by moving the release date forward by a week.
---
Can you preload Dead Island 2?
If you've preordered on Xbox Series X/S or Xbox One consoles, you can preload Dead Island 2 right now. Preloads went live in early April across Microsoft's last- and current-gen systems.
Unfortunately, those on PlayStation consoles and PC will need to wait a little longer. According to the @PlaystationSize Twitter account, Dead Island 2 preloads will go live on PlayStation platforms on April 19. It's currently unclear whether PC players will also be able to preload via the Epic Games Store.
🚨 Dead Island 2

🟧 PS4 : 19.916 GB (Version: 1.02)
🟫 PS5 : 48.219 GB (Version: 1.000.002)

⬛ Pre-Load : April 19
⬜ Launch : April 21

🟥 #DeadIsland2 #PS5 #PS4 pic.twitter.com/n5TXKiQ8ig

— PlayStation Game Size (@PlaystationSize) April 5, 2023
Dead Island 2 download size
According to @PlaystationSize, Dead Island 2 will weigh in at 48GB on PS5 and just under 20GB on PS4. That's similar to the download size being reported by players on Xbox Series X/S and Xbox One consoles (54GB and 26GB, respectively).
The PC requirements state that you will need 70GB available on your storage device, but this is likely just to cover for extra space needed during the download window. Judging from the PS5 and Xbox Series X/S download size, you can expect Dead Island 2 to take roughly 50GB on your PC once the download has finished.
That wraps up our guide on the Dead Island 2 release date, preload, and download size. For more, check out the Dead Island 2 PC system requirements to discover whether your rig is up to the task of running Dead Island 2 in all its gory glory.