Dishonored Voice Cast Revealed: Sarandon! Dourif! Fisher!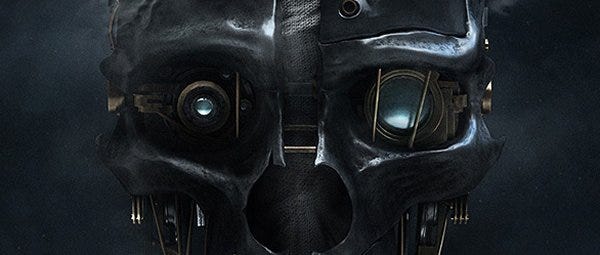 Blimey, this is a cast and a half. Let's just plunge right in: Susan Sarandon will be playing, er, "Granny Rags", while the extraordinary Brad Dourif makes mouth noises for inventor Piero, creator of that scary mask worn by the game's protagonist, Corvo. Slightly more bizarrely, Bethesda inform us that Carrie Fisher "can be heard broadcasting government propaganda over loudspeakers throughout the city of Dunwall, where the game is set."
Then there's John "Mad Men" Slattery as Admiral Havelock, and Michael "All Those Movies" Madsen as Daud, a mysterious assassin. Also: Chloë Grace Moretz from Kick-Ass playing "young Lady Emily", while the incalculably lovely Lena Headey joins the cast as Calista, Emily's caretaker.
Also the chap who does the score for Dexter, Daniel Licht, is doing the music. Strong.