Dragon's Dogma 2 gets first trailer, will come to Steam
But no release date yet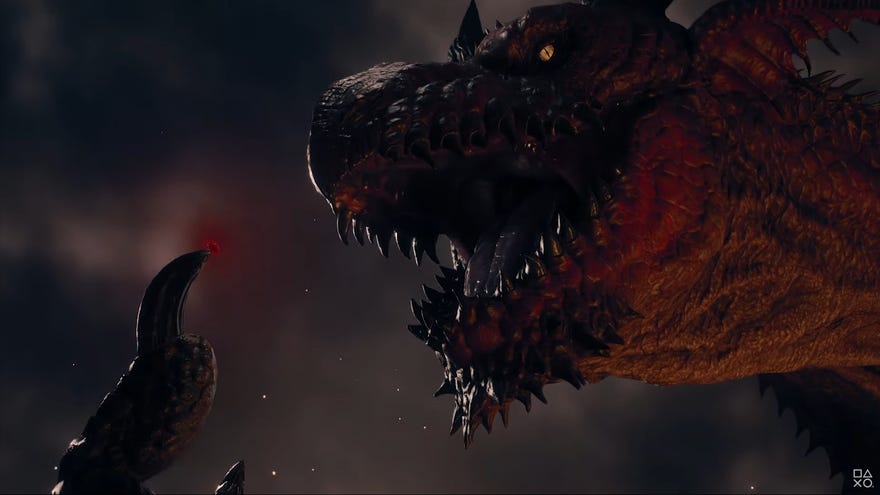 Capcom announced Dragon's Dogma 2 last year, but they showed the game for the first time tonight during the PlayStation Showcase. Unlike a lot of the games on show, we got a proper look at in-game footage, too. Check it out below.
The original Dragon's Dogma was maybe interesting more than it was good, owing to the dramatic ways the world was impacted by its day/night cycle, the ability to mantle onto the bodies of large enemies, and the "pawn" system in which you drafted NPCs to fight with you. It was at least a little more polished when it arrived on PC in 2016 as Dragon's Dogma: Dark Arisen.
The trailer above doesn't show many of these things, but it does show magical combat against large fantasy creatures and some fist bumps.
There's a terse post with a few more details about Dragon's Dogma 2 on the PlayStation blog. Pawns shall return. It's also being developed using Capcom's RE Engine.
There's no release date yet, but it'll come via Steam when it arrives on PC.