Dungeons & Dragons is getting a live-action TV series
Eight episodes on Paramount+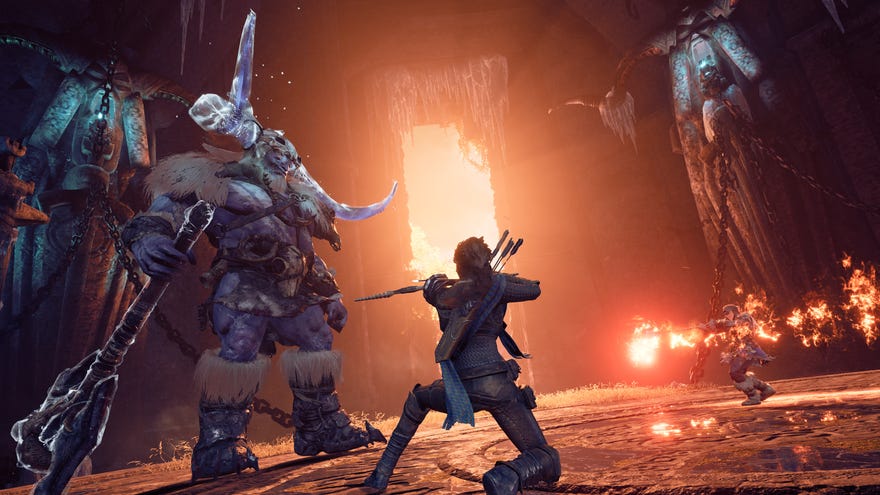 A Dungeons & Dragons TV series has been greenlit by Paramount+. The streaming service have given the project an eight-episode order, with Rawson Marshall Thurber, the writer and director of Netflix's Red Notice, to write and direct the first episode.
Deadline report that the project has been shopped around since November 2022, with "multiple buyers" and Paramount+ eventually winning out. Paramount+ is currently the home for the Halo live-action TV series.
Rawson Marshall Thurber's previous project was Red Notice, a movie starring Ryan Reynolds, Gal Gadot and The Rock which looked to me, from trailers, like it had been algorithmically constructed. It was - perhaps as a result of being algorithmically constructed - apparently Netflix's most watched film of all time. In fairness, Thurber also directed Dodgeball: A True Underdog Story, a movie I have an unreasonable affection for,
The TV series will arrive not long after a D&D movie, Dungeons & Dragons: Honor Among Thieves, which is due to release this March. It's written and directed by Spider-Man: Homecoming writers John Francis Daley and Jonathan Goldstein and stars Chris Pine and Michelle Rodriguez. The TV series seems to be a completely separate thing.
There's a lot going on with D&D at the moment, between the movie, the TV series, the announcement of One D&D, several in-development video games (including Baldur's Gate 3, due to leave early access this year) and several cancelled video games.