Dungeons & Dragons owners Wizards Of The Coast have cancelled 5 unannounced projects
Warren Spector's next game has also been affected.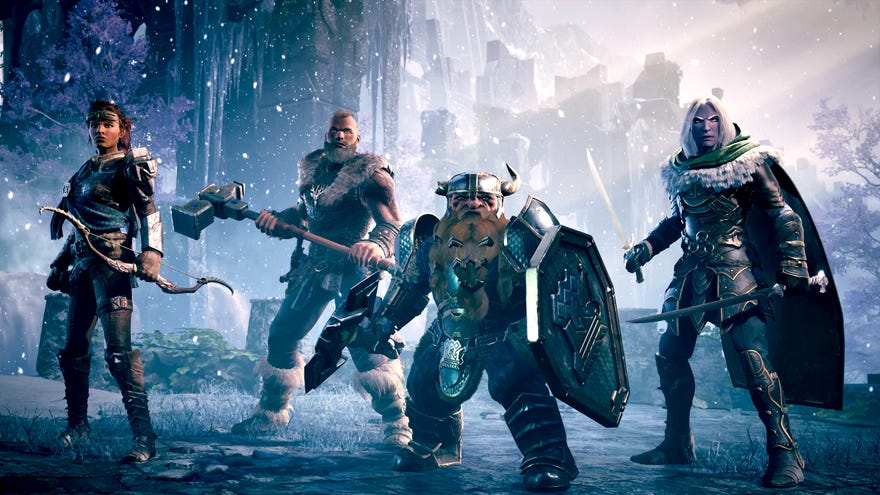 Wizards Of The Coast, the owners of the Dungeons & Dragons IP, have cancelled at least five unannounced games, according to a report from Bloomberg. In a statement, the company say they're still committed to video games and that they want to "focus on games which are strategically aligned with developing our existing brands." Fewer than 15 people have lost their jobs as a result, although Bloomberg report that they'll be able to reapply for new positions within the company.
Watch on YouTube
Wizards Of The Coast have been licensing out the D&D Forgotten Realms setting to video game developers for decades, most notably with the Neverwinter Nights and Baldur's Gate series. They've invested more into publishing themselves over the last couple of years, though, and opened two new internal studios in 2022, Skeleton Key and Invoke Games. Since the cancelled projects were unannounced, there's no word on whether these studios have been affected.
Bloomberg named Otherside Entertainment and Hidden Path Entertainment as two of the independent studios affected by this new strategy. Otherside Entertainment have two announced projects listed on their website: Thick As Thieves and Argos: Riders Of The Storm, led by immersive sim veteran Warren Spector. Argos was supposed to have been Spector's take on a multiplayer immersive sim. Hidden Path had not announced any games.
Wizards Of The Coast have found mixed results while expanding into the gaming space. Magic: The Gathering Arena has been a success, and consistently enjoys updates - including an unexpected Final Fantasy crossover in 2024. On the other hand, Dungeons & Dragons: Dark Alliance was panned by fans and critics, partly due to technical woes at launch.
The next D&D game out in the wild should be Baldur's Gate 3, which leaves early access in August. Wizards Of The Coast isn't on publishing duties for Larian's upcoming RPG, and Larian's founder Swen Vincke was fairly confident they'd hit their publishing date when we spoke to him last December.