Free trial weekends for XCOM 2, Offworld Trading Company, CoD WW2 & For Honor
Games on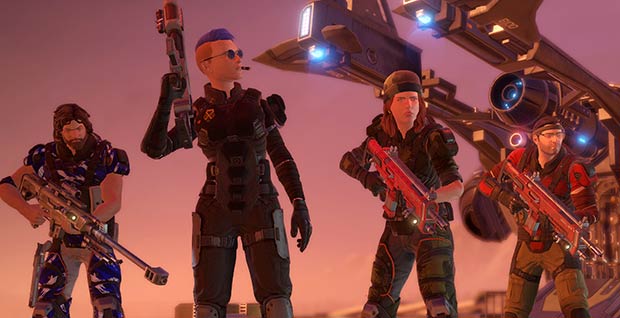 Whatever your weapon of choice--plasma rifle, axe, M1 Garand, or raw capitalism, baby!--you may well be able to dabble in your favoured violence this weekend for free. The full versions of XCOM 2, For Honor, Call Of Duty: WWII's competitive multiplayer (okay, so not really the full version), and Offworld Trading Company are all available in free trial weekends for the next few days - mostly through Steam.
Let's go. XCOM 2 is Firaxis's turn-based tact-o-strategy game about Earthlings fighting back against spacemen who've conquered the planet. It really came alive with the War Of The Chosen expansion, which isn't included in the trial weekend, but I certainly had fun with the base game. Gave those lizardmen from the Moon a right kicking.
Play XCOM 2 through Steam. It's on sale there this weekend too, down to £11.54/€16.49/$19.79 thanks to a 67% discount. War Of The Chosen has a 25% discount as well.
For Honor is Ubisoft's knights vs. vikings vs. samurai melee murderfest which is, like, yeah, it's okay? But you can stab men in multiplayer and a singleplayer campaign, and maybe you fancy some stabbing.
Play For Honor on Steam or through Ubisoft's Uplay client. It's on sale too.
Call Of Duty: WWII is modern Call Of Duty, now back in WW2. Play on Steam, where it has a 35% discount now too. This trial is only the main multiplayer side, not the campaign or the cooperative Zombies mode.
And Offworld Trading Company is the curious financial real-time strategy game where your weapon is unbridled spacecapitalism. Our dearly departed Adam declared it one of the best strategy games, and he knew a thing or two about strategising, god rest his soul. It has a singleplayer campaign as well as multiplayer.
Play Offworld Trading on Steam, where it's also half-price right now.
All of these Steam trial weekends end at 9pm on Sunday (1pm Pacific), then the discounts continue until 6pm on Monday (10am Pacific).