Heh, They Really Called It "Battlelog"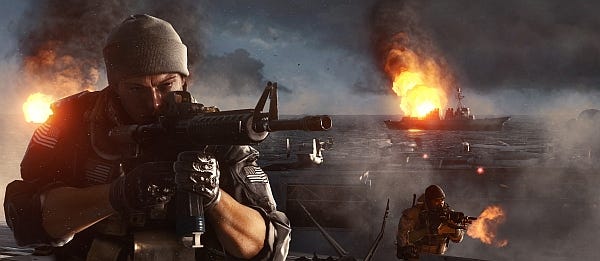 I suppose I should have got over finding that funny by now, but I really haven't. Anyway, the folks from EA/DICE are keen to talk about how the web-based game launcher system will be enabling your game functionality in the online infospace matrix we call The Big Hook Up for Battlefield 4. This next Battlefield game is, of course, out on October 29th, and I am looking forward to my inevitable descent into assault rifle sports for the following month.
But yes, Battlelog explained, below.