Hitman 3 Dartmoor: Another Death In The Family walkthrough
Another death in the family? That's two Dartmoor deaths.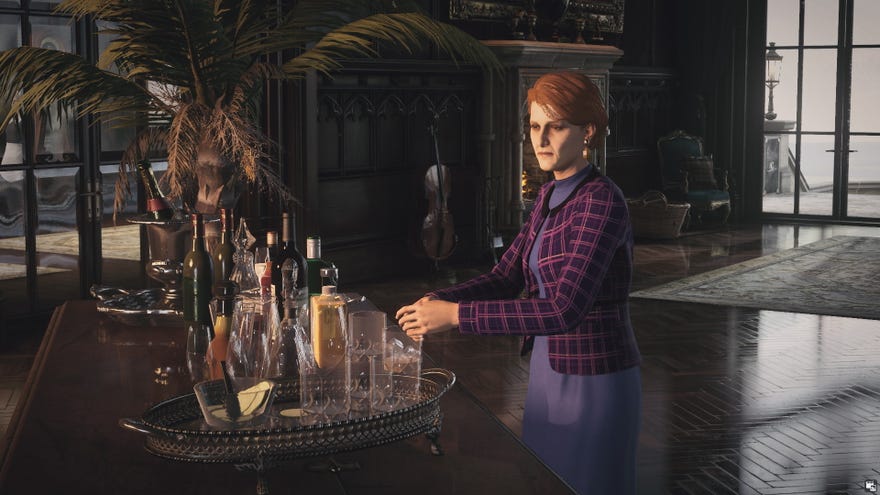 In Hitman 3's Dartmoor, there are some challenges that don't tell you what to do to obtain them. They're 'redacted'. Not to worry though! We've put together a handy guide on how to complete Another Death In The Family in Hitman 3
.
---
On this page:
Watch on YouTube
---
Another Death In The Family mission guide
This one takes a bit of fiddling around, but if you can make it happen, it's really satisfying watching everything play out. You get to kill Madam Carlisle without even causing a scene. It technically wasn't even you! Here's how.
---
Collect a wrench and crowbar
In order to get into the greenhouse and do your thing, you'll need a wrench and a crowbar. A wrench can be found on the fountain in the middle of the garden, and the crowbar can be found on a box next to the greenhouse. Check out our greenhouse key guide for more detailed information.
---
Enter Greenhouse
You'll need to get into the greenhouse to complete this mission. Use the crowbar you picked up to go straight in through the front door. I'd save beforehand to make sure you don't get caught, but no one should be looking at you if you time it right.
---
Repair the distillation kit
On the counter in the greenhouse, you'll see a bunch of plants next to a weird test tube contraption. It's a poison maker, and can distill emetic plant poison into lethal poison. Go up to it and repair it with the wrench you picked up, and exit the room. Make sure you weren't spotted, and head back up towards the house.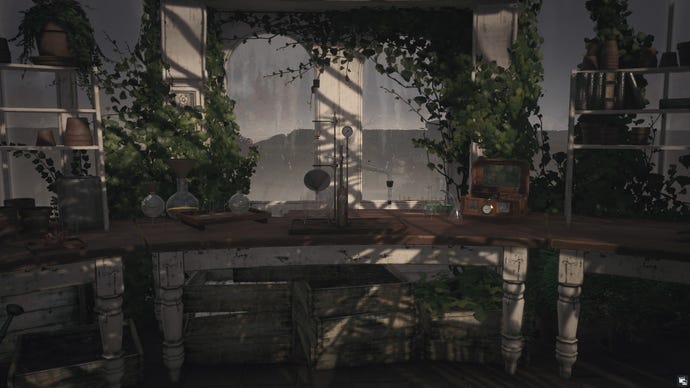 ---
Carry out detective mission
Don the detective outfit and complete the 'Means, Motive And Opportunity' mission story. We have a full guide on all the Dartmoor endings if you fancy a bit of a helping hand. Basically, what you need to do by the end of this mission is accuse Fernsby, which is possible by picking up the clues in his office. You can open his office door with the crowbar as long as no one sees you.
---
Wait for Emma to do her thing
You can get Alexa to give you the Case File after this, and now it's now something of a waiting game. After you accuse Fernsby, Madam Carlisle will stand around on her balcony for a bit, contemplating her success, or something. She'll then pop downstairs and call a family meeting to get everyone on the same page about the status of her 'death'. After the meeting, Emma will head out the back door and start wandering towards Zachary's greenhouse, whilst looking around in the world's most suspicious way. Curious.
You don't have to do anything from here. Just wait it out. Feel free to follow Emma around to see what's going on. She spots that the poison-making kit in the greenhouse is functional once again, and makes herself a nice little bit of poison. Don't let her see you snooping though - she'll get spooked and leave, especially if you're dressed as the detective. I found it easiest to look on from outside the greenhouse.
Emma will then head back to the living room and drop the poison in a drink. Madam Carlisle will soon come back downstairs, and the rest is history.
---
That's all for our Another Death In The Family guide! We'll have more Hitman 3 guides coming as and when we can, of course. In the meantime, check out our Dubai server room guide if you're struggling on that level, or our page with all the keypad codes in Hitman 3 to break into top secret rooms.