Neutronized's Roar Rampage Is The Best Of All Games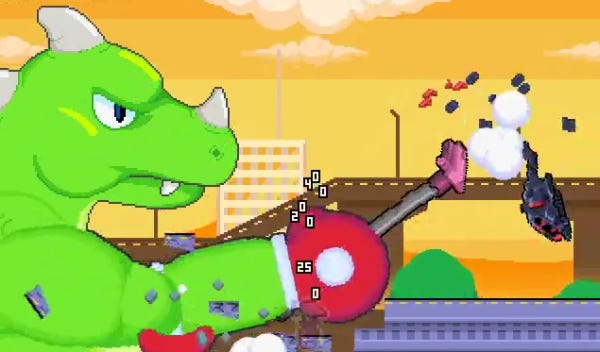 I have no way of knowing that for sure, not having played it. But I've looked at it. I've watched a video of it on the internet, and I've pasted it below. If you watch it I'll think you'll find yourself agreeing that Neutronized's Roar Rampage is indeed the best of all games.
The game will be up on creator Gionathan Pesaresi's site, Neutronized.com, very soon he says. In the meantime you can head there and play Ghosts Stole My Puppy, Graveyard Maniacs, and games we've actually played and are definitely good rather than ones I liked the names of, like Sky Island and Slime Laboratory.
Alternative headline: Rampage was for babies.