New-new BioWare 'action-adventure' due by March 2018
Mysterious!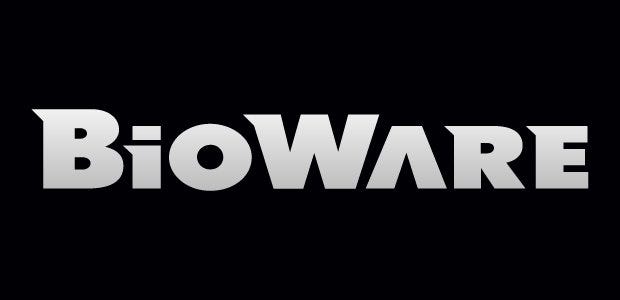 The mysterious new-new BioWare game the studio have teased since 2014 is due to launch by the end of March 2018, Electronic Arts have said. They call it an "action-adventure" game, say it's set somewhere new, and mention multiplayer goings-on.
EA raised the new game during an earnings call for investors on Tuesday, saying it's due at the end of their 2018 fiscal year (which ends on March 31st, 2018). EA CEO Andrew Wilson described the "all-new IP" thusly:
"A clean-sheet design with new concepts, new game play mechanics and new stories, set in a unique new universe. This game has the potential to fundamentally disrupt the way people think about an action title, bringing friends together to play in an exhilarating new way."
Ooh! Disruptive! How very 2012. Multiplayer is in the most recent Mass Effect and Dragon Age, but not as the focus, so maybe don't read too much into that yet.
Asked later which genre it'd fall into, Wilson said:
"So, it's action-adventure, not RPG. So, what we're starting to see more and more in game genres is kind of genre melding, which is great components of a number of different genres really kind of coming together into single games. And so, when you think about this game, you should be thinking about the great RPG character development and storyline progression that BioWare is known for, but in a world of greater action and greater adventure, which is growing to be one of the larger categories in games."
BioWare general manager Aaryn Flynn followed up in a blog post:
"In 2012, we began crafting a new universe full of new characters, stories, and gameplay. Our ambition is simple: Draw upon 20+ years of development knowledge and lessons to create something fun and new for you to enjoy with your friends.

"There's nothing quite as exciting as building a new IP from scratch, and it will be even more thrilling for us to share more with you in the future."
I don't know, Flynn - have you tried tobogganing? That's great, that.
Presumably this is being lead by BioWare's original studio in Edmonton, who have been quiet since handing Mass Effect over to the Montreal studio for Andromeda. BioWare Austin, the studio founded to make Star Wars: The Old Republic, did have a new-new game coming, the urban fantasy multiplayer action-RPG Shadow Realms, but EA cancelled it in 2015.
Maybe we'll start hearing more after Mass Effect: Andromeda's March launch.