No Rush: Starcraft II Getting Mod Marketplace, Streaming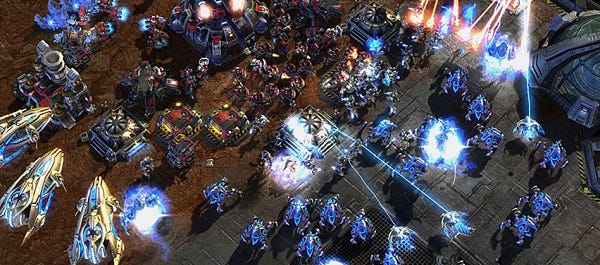 Details up on Battlenet tell of the beta for patch 1.5 for Starcraft II, and it's got a couple of important things in there. The most important of these is The Arcade, which is a way to find "custom games", aka mods, that have been created and posted by the Starcraft community. Blizzard explain: "When you log into the beta, you'll find the Arcade has games available to play, because the industrious StarCraft II custom gaming community has already been hard at work crafting, refining, and posting their creations." The patch also contains some editor refinements, to make that mod crafting a little easier.
Also in this patch is a streaming launcher, which will allow people to install and patch the game a little faster. Because speed is everything, eh mortals?