Notch Says To Schafer "Lets Make Psychonauts 2 Happen"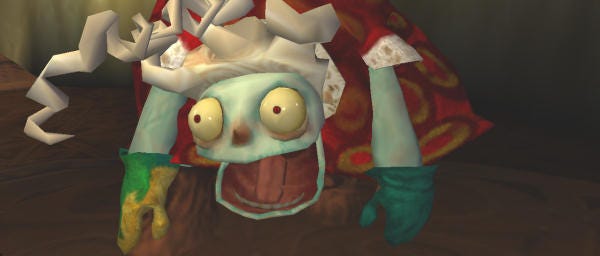 We mentioned earlier that Tim Schafer would love to make a Pyschonauts 2, but can't get the funding. Well, Minecraft creator Markus "Notch" Persson spotted our story and suggested to Schafer that they should work together to make it happen. Multimillionaire Persson clearly has the funds to do this, and everyone in the world with their brain in the right place wants to see a sequel to one of the most joyful games of all time, so this is a thing that might actually happen.
Clearly at the moment this is a tweeted offer, not a signed contract, but it's a massively exciting one. Tim, say yes!