Playable Far Cry 3, Shootmania, Ghost Recon At Rezzed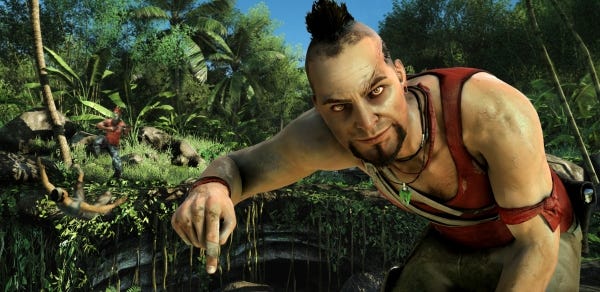 Ah, I was perhaps a bit hasty with my Rezzed story from yesterday, because since then Eurogamer have confirmed that we're also going to have Paul Wedgwood from Splash Damage doing a keynote presentation (12pm, Saturday 7th July) in which he'll be talking about how his studio's independence has ensured its survival.
Not only that but Ubisoft are going to be providing playable Far Cry 3, Shootmania, and Ghost Recon for the show. Add that to the other games, and that's a veritable slab of unreleased games, as well as all the presentations and so on. We've not even revealed the indie games stuff yet, which is another full facet of the show. It's looking pretty good: Tickets are £12 for one day, £20 for both. Brighton Centre, Brighton on the 6th and 7th of July. Come along, do.