Podcast: The Electronic Wireless Show on pets in games
Bark! Bark! Bark?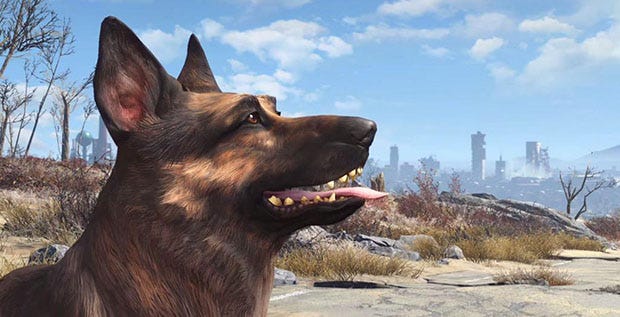 It's an animal extravaganza on our podcast, the Electronic Wireless Show. This week we're talking about pets in games, y'see. Good boys, bad boys, mediocre boys - we love them all. Alice joins us to praise a terrible raccoon Pokémon who's rubbish at fighting but great at surfing. And while Pip adores the ghostly holo-cat of Tacoma, I prefer the cute xenomorph of Alien Isolation, who can perform all sorts of neat tricks. That's right, who's a good boy? Who's a good boy? OK now put me down. Stop that. You're drooling. I said stop it.
We've also had time to play videogames, oh wondrous fate. Pip has been soaring through the air as a bird in the meditative Fugl, and I've been sending moles to their deaths in the woodland animal strategy game Tooth and Tail. Even Alice is keeping loyal to this week's theme, playing with a bat... Plunkbat, that is! Ha ha ha. She thirsts for the kill.
On top of all that, we've got some Quickfire Questions about Sims 4 Cats & Dogs, in which the producer reveals his allegiance in the upcoming species war. And that's it. Please share, like, retweet, love and kiss us - like any house animal, we thrive on affection.
You can listen above, or go straight to Soundcloud where you can download it for later.
You can also get the RSS feed here or find it on iTunes, Stitcher or Pocket Casts. Pet-friendly music is by Jack de Quidt.
Want to write in with questions for a future episode? Now you can, to podcast@rockpapershotgun.com.
Links:
Tacoma's non-linear ghost story
Have you played... Alien Isolation?
Cuteness overwhelming in Ooblets
Animal Inspector is Papers Please with pets
The Sims 4 Cats & Dogs expansion
Firewatch features portable tortoise
Playerunknown's Battlegrounds gets foggy
Cute animals go to war in Tooth and Tail
The swoopy bird-flying of Fugl