Ghost Recon Wildlands open beta up for preloading
Clancy Clancy Clancy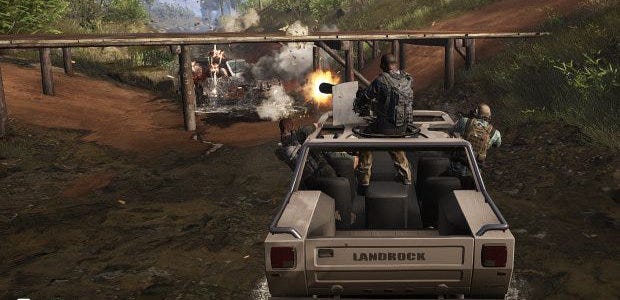 All you RPS historical reenactors out there: you can now pre-load the open beta client for Ghost Recon Wildlands [official site] to prepare for recreating Brendan and Graham's closed beta adventures. But who plays Graham and who plays Brendan? Which one of you feel hopeful about the squad-based stealth-o-shooter and who will get a bit bored? Who plays Scottish and who does Irish? You can sort these questions out as the 30GB download rolls ahead of this weekend's open beta. I trust that you already have plaid shirts and beards sorted out from your other RPS reenactments.
The open beta will start at 11am GMT on Thursday, February 23th then run until 11am on Monday the 27th. It'll offer several zones of wacky open-world imperialism, playable with AI squadmates or your chums.
Here's a chunk of Graham's words about the closed beta:
"My hope is that ultimately the game gets more interesting as it gets more difficult. We didn't meet a lot of resistance when we were clearing out camps, but presumably they're going to become larger, patrol routes tighter, and hopefully a little more complex. If that happens then I think the satisfaction of playing stealthily will make it compelling even without silliness when things turn to chaos. If it approximates stealthily taking on Far Cry 4's forts (which were larger outposts) or better yet some of the bases in Metal Gear Solid V, then I'll be happy."
You can download the open beta through Uplay (look for it on the start page of the Uplay client) and Steam. Sure, the Steam version will require Uplay too, but at least you'll probably be able to download the Wildlands client without spending five minutes clicking retry as Uplay gives you error message after error message. I say "you", I mean me.
The full launch of Wildlands is due on March 7th.