SMASH! Criterion Making Need For Speed Most Wanted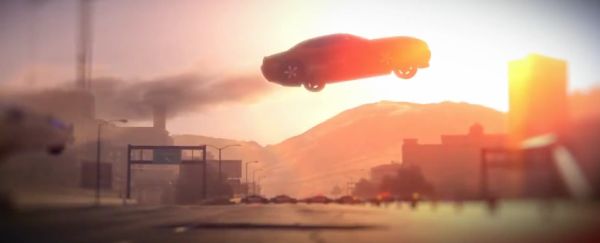 "Do you have what it takes to become Most Wanted?" asks EA's press release for Need For Speed: Most Wanted, as they begin their recruitment drive for murderers. Oh! No, wait. This is nonsense marketing speak for "Would you like to play our game?" The very splendid news that Criterion - developers of one of the best games ever, Burnout: Paradise - are remaking the 2005 racer greets us this E3morn, which they promise will embrace the developer's best skills. And that means... SMASHING THROUGH BARRIERS! WOOOOOOOOOOOOOOOOOOOOO!
I've written about my love for smashing through the barriers in Burnout Paradise so many times, and yet most days I still feel compelled to do it again. As someone who almost never goes back to replay finished games, my repeated returning to Burnout, simply to smash everything red and yellow to bits, is a sign of mental illness most likely. And how bloody ace that game is.
Now, of course, this isn't Criterion's first foray into the world of reinventing EA Canada's old racing games, with 2010's Need For Speed: Hot Pursuit. That was a game that managed to be an excellent entry into the NFS catalogue, and yet a slightly disappointing follow-up to BP's glory. So I really hope this outing will be a chance for the team to not only bring in all that was missing from Hot Pursuit - on-the-fly multiplayer match-ups, a reason for a free drive mode, and most of all a counter saying how many barriers there were left to smash - but also fix all that was wrong with both their previous games - terrible menus, tedious tutorials, and worst of all, agonisingly slow, unskippable bollocks constantly interrupting your fun.
The trailer says nothing useful whatsoever, and looks like CGI to me. But its existing is what we're exciting about today.
The release date is currently set for 30th October 2012, which I'll just run through my JWP machine... 28th March 2013.