Sources: Bureau XCOM, BioShock 2 Dev 'Essentially' Closed
Drive me bureau-crazy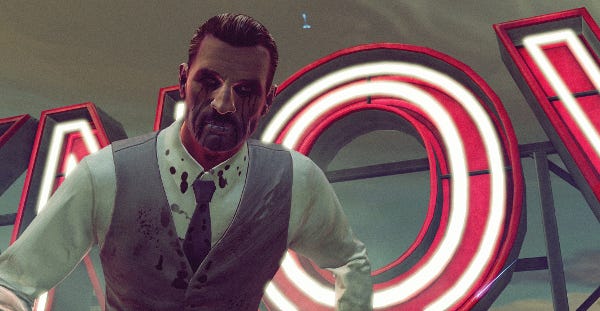 Oh boy. It is officially another One Of Those Days. The diabolical layoff stampede beast of certain doom has struck again, this time allegedly laying waste to the whole of The Bureau: XCOM Declassified and BioShock 2 developer 2K Marin. For now, 2K is only officially saying that there have been "staff reductions" at the oft-beleaguered studio, but sources close to the situation told RPS a significantly more dire tale.
First up, here's 2K's official statement on the matter, via Polygon:
"We can confirm staff reductions at 2K Marin. While these were difficult decisions, we regularly evaluate our development efforts and have decided to reallocate creative resources. Our goal to create world-class video game titles remains unchanged."
Now then, the really, really unfortunate news: all of our sources - who wished to remain anonymous - agreed that 2K Marin is "essentially" done for. If what they said is true, the forecast is looking fairly bleak at this point.
But what happens next? That part is, for the moment, less clear. Multiple sources alleged that 2K will probably give first-in-line privileges to former 2K Marin employees who apply to work at Gears of War/BioShock Infinite producer Rod Fergusson's new 2K studio in the Bay Area.
Another source, however, made a significantly less optimistic claim:
"A couple of weeks ago, the new 2K team in Novato (the one Rod Fergusson is leading) interviewed and made offers to a small number of 2K Marin team members. I don't know exactly how many, but it wasn't a lot. It sounds like everyone who was not offered a position on that team was let go today."
So then, pretty miserable if true. Admittedly, 2K Marin suffered high turnover on senior-level staff during Bureau's tumultuous development, but it still houses many talented individuals. At the moment, I'm digging for specifics, and I'll update the story if I find out more. For now, though, we wish the best to all affected by this sudden, stomach-lurching turn-of-events. And if you'd like to get in touch to provide clarification, feel free. In exchange, I can promise conciliatory hugs and pictures of adorable animals. Stay strong, ladies and gents.