Spied: Spy Party Beta Access Pricing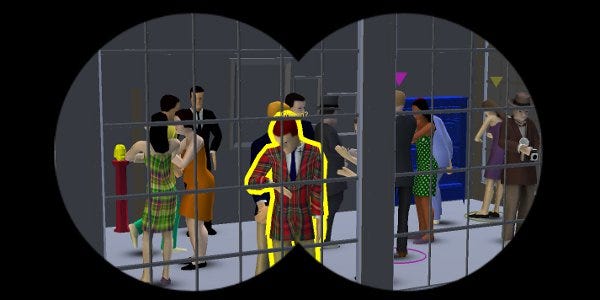 Chris Hecker has posted over on the SpyParty blog to explain his early-access beta pricing for the game of spy-spotting. "$15 gets you access to the beta SpyParty and all the updates during the beta, access to the private beta website, which includes forums for announcements, finding games, and discussing strategies, and eventually a bug/feature tracking system," says Hecker. He's also allow the truly excited to pay more on top of that if they really want to support the project.
Hecker also confirms that he'll probably miss the "mid-June" launch date for this beta, but he's busy working ahead on it anyway, and there should be more news soon.