Ugh, Civilization VI Seems Not To Be A Mess, Jeez, Thx
WHAT ABOUT ME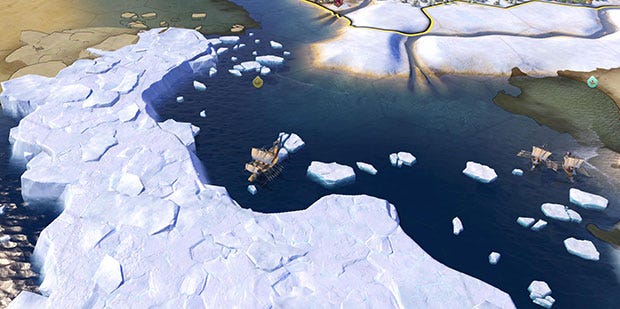 If you played Civilization VI [official site] over the weekend, you likely noticed that, technically, the game basically runs fine. It's fine. A few folks have reported minor bugs - which largely have workarounds - but no, it seems most people are playing Civ VI without problem. That's fine for you, I'm sure, but what about me? What about the video game news writers? I've been checking every morning for patches, devastating bug reports, and apologies from publishers 2K, apologies that they've muffed it up like their recent BioShock Remastered and Mafia III launches but... no. Okay then. Great. Good. Lovely. And what do you propose I write this morning, you jackasses?
Nuke It From Orbit: Civilization VI Must Perish
Civilization VI Praying For The End Times
Civ 6: The Lone And Level Sands Stretch Far Away
2K Fiddle While Civilization VI Burns
We Should've Stayed In The Seas: The Horrors Of Civilization
Not those. I can't write those posts, because Civilization VI is basically fine. Lick me, Firaxis.
Some folks have reported a few bugs, like trouble getting it to load or suffering glitchy audio, but those problems are resolved with simple fixes. Check out this Civ Reddit thread for fixes to those and more.
Couldn't someone from 2K ritually mutilate themself on live television in apology? Drill through their ears to recreate the audio glitches? Anything?
Thanks for nothing, everyone. Adam will tell you that Civ 6 is smashing, Pip will tell you tales of her empire, and Alec will slip on his beret to muse but what about me? What about news writers, 2K? What about me? What about me.