Why is no one talking about the floor with a face in Elden Ring?
The highlight of the trailer for me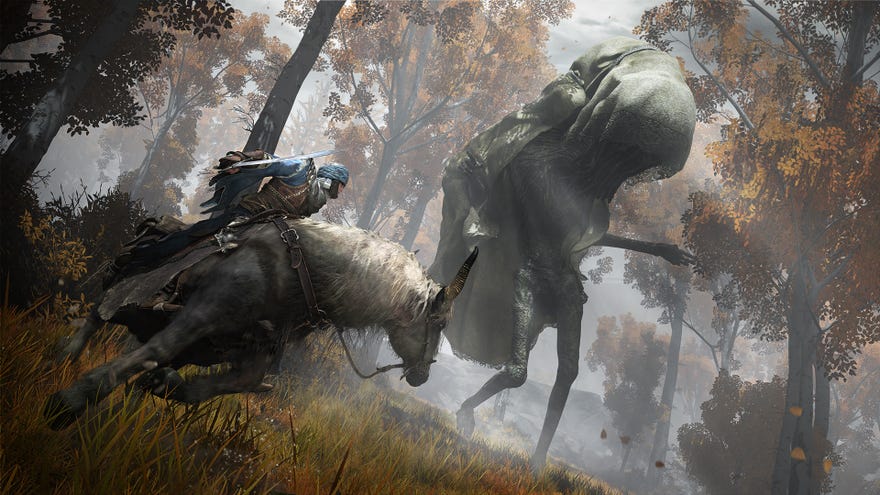 Elden Ring, there you are. I see you. I see the vaseboys and the big dragon that calls down lightning bolts from the sky. I see the horse which looks more like a goat. But you know what else I see? A floor with a face. A literal face on the floor. And I have not heard a peep from anyone or anything about it. This is the most exciting thing for me, the prospect of interacting with this face-floor. Let me explain why.
Read the rest of this article with an RPS Premium subscription
To view this article you'll need to have a Premium subscription. Sign up today for access to more supporter-only articles, an ad-free reading experience, free gifts, and game discounts. Your support helps us create more great writing about PC games.
See more information