A Commentary On My First Game Commentary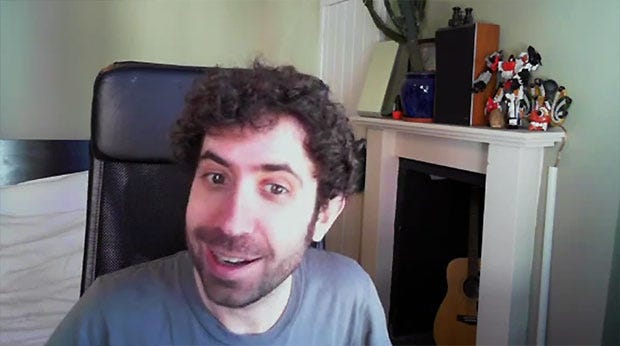 Yesterday I did my first-ever game stream (well, I did try with Thief a couple of years back, but I basically didn't commentate), with Cities: Skylines. How did it go? Well, let me tell you about it via the medium of talking nervously to a webcam, as well as giving you another chance to watch my fumbled attempts to get to grips with Paradox's anticipated city-builder.

Quicker than typing, if providing infinitely more ways to humiliate myself:
(My webcam doesn't work properly with Windows 8.1 so annoyingly I wasn't able to film that in HD. Will source a replacement for the future).
Yes. Hmm. Meta? Not exactly. Don't worry, I won't do this every time I stream a game, but I'm trying to become more au fait with the camera/microphone and for your sins I'm going to practice on you.
Here's the Cities: Skylines stream, all 90 minutes of it. For the reasons mentioned in the above video plus my own glorious ineptitude, I make a horrendous cock-up to start with but eventually find my feet, somewhat. I'll have more thoughts - written for sure, spoken TBC - about Cities: Skylines next week
Oh, and people have asked that we do this kind of thing on Twitch rather than Youtube. Will look into it; basically right now we're all set up for the latter but not the former, but we'll get to it before too long.