AMD's new free game bundle gets you Horizon Zero Dawn with select Ryzen CPUs
Horyzen Zero Dawn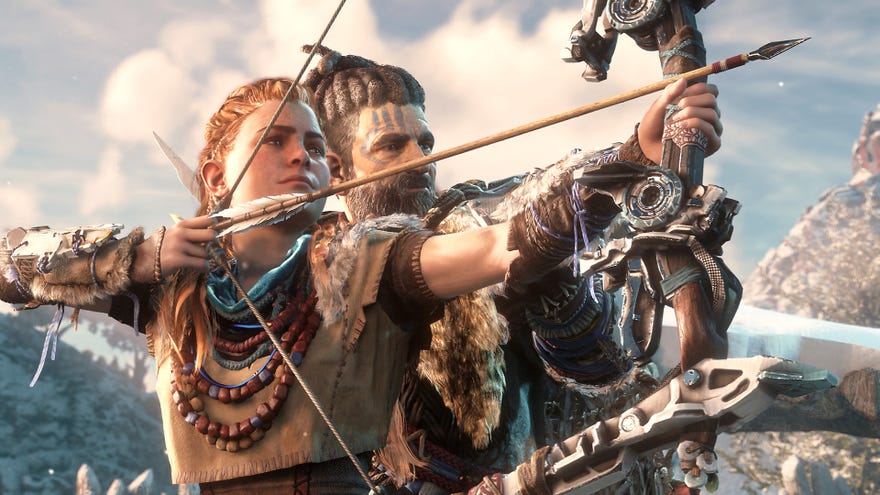 Horizon Zero Dawn still only has a vague 'summer' release date at the moment, but AMD's latest free games bundle suggests a proper release of Guerrilla Games' cyber-dino-hunting adventure could be just around the corner. The bundle isn't up on AMD's own website yet, but various system builders and component retailers in the UK such as Scan, Overclockers and Chillblast have all got pages outlining the details of the bundle, which runs from now until June 30th.
The Horizon Zero Dawn bundle deal is only running in EMEA regions at the moment, according to AMD's Rewards terms and conditions, and there's currently no telling whether the same bundle will be available in the US at a later date. However, given that this one is relatively short compared to AMD's other games bundles, lasting just 20 days in total, I wouldn't be surprised if it ended up being an EMEA-only deal. Still, I will of course keep you posted should it emerge in the US as well.
Either way, the bundle suggests that Horizon Zero Dawn is coming out pretty soon, as all coupon codes for the game must be redeemed through AMD's Rewards portal no later than July 30th 2020. Previously, the redemption period for AMD's game bundles have all ended after their respective games have been released, so I'm going to hazard a guess and say that Horizon will probably be coming out before the end of July at the very latest.
So, if you've been thinking about upgrading your PC recently and fancy a free copy of Horizon Zero Dawn's Complete Edition thrown in as well, then these are the CPUs that you'll need to consider:
Alas, AMD's excellent Ryzen 3 3300X isn't part of the Horizon Zero Dawn promotion, so budget builders will have to settle for the Ryzen 5 3600 instead. Performance-wise, they're both on a pretty level playing field when it comes to gaming, but the Ryzen 5 3600's extra cores do give it a bit more oomph in daily desktop tasks, which is why it was my best gaming CPU pick in our £1000 RPS Rig build before the Ryzen 3 3300X showed up.
Unfortunately, you do also need to buy one of the CPUs listed above at a participating retailer, which obviously limits your options to shop around and get some good CPU deals. However, with Overclockers stating that the Horizon Zero Dawn bundle is worth £30, a quick price comparison suggests that most people will probably still better off getting this bundle deal than buying it cheaper elsewhere and getting the game separately at a later date.
The cheapest Ryzen 5 3600 price, for example, is £157 over at Amazon right now, while Scan is selling it for £170. Add in the value of the £30 game, and Scan's price still works out cheaper in the long run.
The same thing applies to the Ryzen 7 3700X, too, as the cheapest price we've found is £281 at Amazon, versus the £300 you'll pay at Scan and Overclockers.
The bundle deal is less good if you're looking at the Ryzen 5 3600X, Ryzen 7 3800X or the Ryzen 9s, as the price difference between the cheapest retailers we've found over in our CPU deals page is either £30 or more, which means you're probably safe to shop elsewhere and get a better deal. To be 100% sure, make sure to check out that there deals page for all the latest and greatest prices before you buy.