Call Of Duty: Vanguard best LMG: which is the best LMG in Vanguard?
Discover the best LMG in Call Of Duty: Vanguard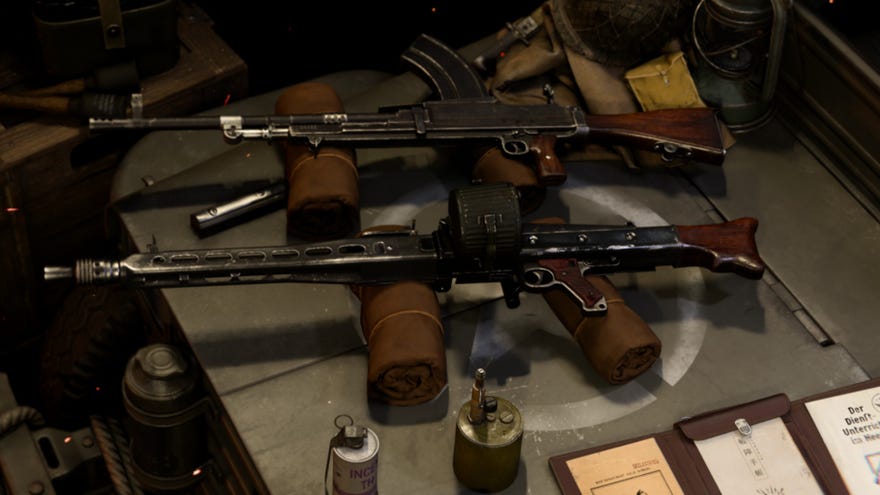 Looking for the best LMG in Vanguard Season 1? LMGs are all about power. They unleash torrents of bullets towards your enemies, punching through any defence and melting the opposition with ease. If you want to know which Vanguard LMG is best, you're in the right place. Below, we've ranked every LMG available in Vanguard Season 1 from best to worst, so that you can filter out the duds and focus on making the best loadout.
Call Of Duty: Vanguard Season 1 added a variety of new guns, such as the Cooper Carbine and Gorenko Anti-Tank Rifle. Unfortunately, the list of LMGs available in Vanguard hasn't changed since launch. If a future update brings a new LMG, we'll update this list so that you can see how it ranks in the current meta. Make sure to check back regularly to see how these LMGs change as the meta shifts with future patches.
Best LMG in Call Of Duty: Vanguard
The best LMG in Call Of Duty: Vanguard is the MG42. While other LMGs might deal more damage, the MG42's high fire rate makes it unbeatable. Pair that fire rate with an extremely low amount of recoil and you can sit back and relax while effortlessly mowing down the enemy team. With our MG42 loadout, you can even boost the damage and make the MG42 an absolute laser that demands a spot in your arsenal. Check out our full ranked list of Vanguard LMGs below and then read on to find out more about their strengths and weaknesses.
Here is our Call of Duty: Vanguard LMG tier list:
---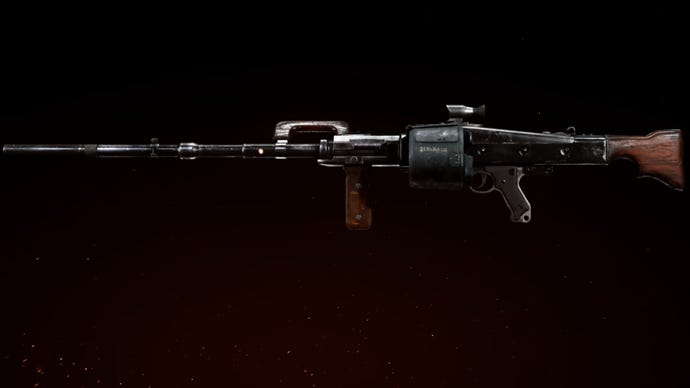 MG42 - Best LMG
Call Of Duty: Vanguard seems to give away many of the best guns at level 1, including the MG42. It boasts a very impressive time-to-kill thanks to its high fire rate, making it the best LMG for clearing enemy teams and capturing positions. Of course, it's bulky size and shape make movement difficult, but that's an issue with the entire LMG class, rather than a weakness specific to the MG42. Regardless, the impressive fire rate makes it easy to roam around the map and quickly blitz through enemies. Just don't expect to be able to sprint around corners and gun down squads, because the MG42 certainly isn't snappy.
---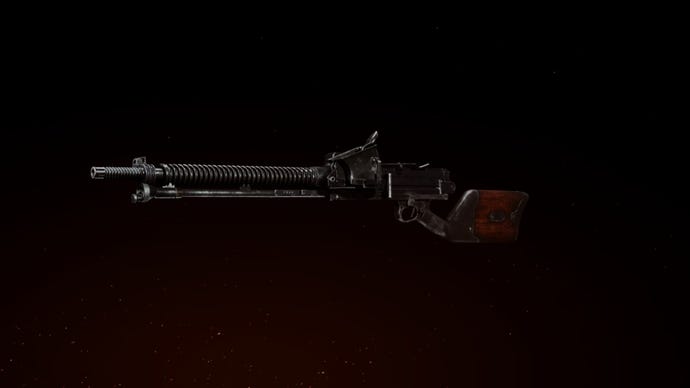 Type 11
The Type 11 has the worst iron sights in Call Of Duty: Vanguard, and maybe even in Call Of Duty history. Seriously, they're awful beyond belief. When you aim, the Type 11 shifts to the left side of the screen, which, after over a decade of playing Call Of Duty, was extremely jarring. That might be enough to put most players off, but with the right attachments, the Type 11 can be transformed into a formidable weapon. It becomes much more accurate, and boasts an impressive stopping power that will help you rip through the scenery and melt the enemy team. This one is worth sticking around for - just make sure that you use a better scope.
---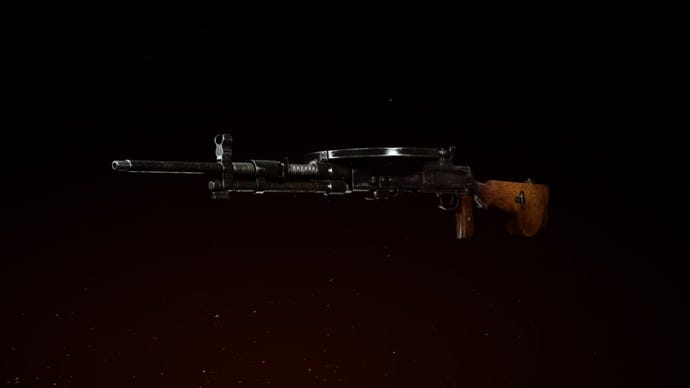 DP27
While the DP27 can still kill enemies very quickly, it doesn't come close to the MG42 or Type 11. It is much more difficult to control, and once you've got a loadout in place to manage some of the recoil, the fire rate is still rather low. Ultimately, it seems you will have to choose to fix either the horizontal or vertical recoil with your setup, as improving one of these stats means you'll have to mostly ignore the other. After a bit of tinkering, we couldn't find a way to completely control the DP27s kick, so you'll suffer when faced with an encounter, making it one of the worst LMGs in Vanguard.
---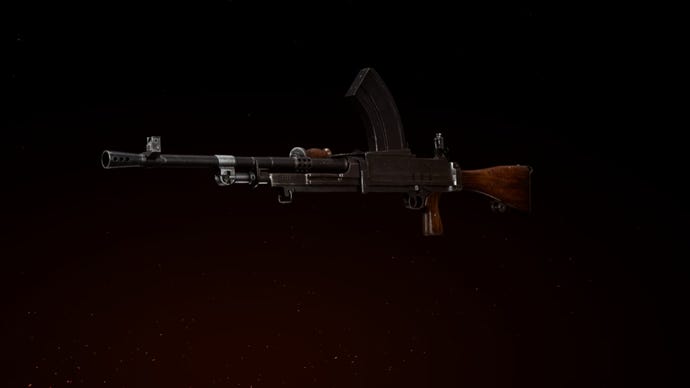 Bren
I can't even begin to express the disappointment I felt after unlocking the Bren at level 53. All that work for the worst LMG, and maybe even one of the worst guns overall, in Call Of Duty: Vanguard. It does have high damage, which makes the Bren worth considering for about a millisecond, and then you'll experience the recoil. Oh, the recoil. Even after kitting it out to maximise accuracy and control, you'll spend most of your time staring at the sky with the Bren. Recoil control can be sacrificed for a high fire rate on some guns, but the Bren somehow has neither, making it extremely lackluster.
---
That wraps up our list of the best LMGs in Vanguard Season 1. Make sure to take a look at our Vanguard weapon stats guide to get all of the lovely numbers and stats that you need to know about these LMGs. As mentioned earlier, they're all pretty clunky and aren't ideal for running-and-gunning, which tends to be the de-facto playstyle in Vanguard. If you want something snappier, check out our lists of the best shotguns and best SMGs in Vanguard. No matter which gun you use, you'll need plenty of XP if you want to unlock some attachments to make your weapon better. Take a look at our guide on how to level up fast in Vanguard to make sure you're getting every little bit of XP while you play.