Card Hunter Coming To Steam With Co-op And NotShodan
Deal me in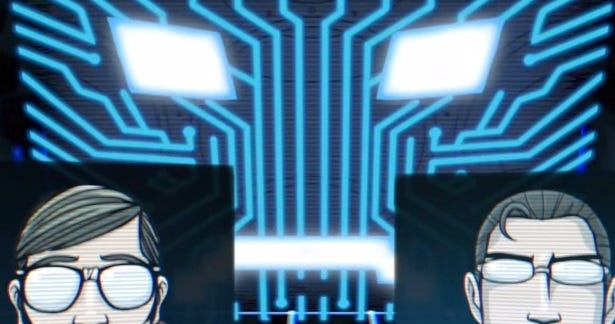 Hot damn, Card Hunter [official site] is coming to Steam. I enjoyed the card game simulation tremendously when it first came out. From the little details to the cast of geeks, it all works for me. There were only two things I really didn't like about it: the fact it wasn't on Steam, and the fact I couldn't trap my friends on the board with me. WELP. GUESS WHAT HAS CHANGED.
(Card Hunter is coming to Steam, and will allow co-op goodness. It'll also soon receive a new expansion, Expedition to the Sky Citadel, introducing a not-wholly-unfamiliar AI.)
Cardotron 2000 is a malevolent AI who has taken considerable affront with your vision of entertainment. As is often the case with such expansions, this high-level update includes an army of new game mechanics, items, and cards. The part I'm really excited about? Co-op mode. Developers Blue Manchu have retooled Card Hunter's single-player campaign to allow you to bring your friends along.
No specific release dates have been pulled out of the deck yet, but the Expedition to the Sky Citadel is due to launch alongside the Steam version later this month.